Sequels We'd Like To See & The Odds They Will Really Happen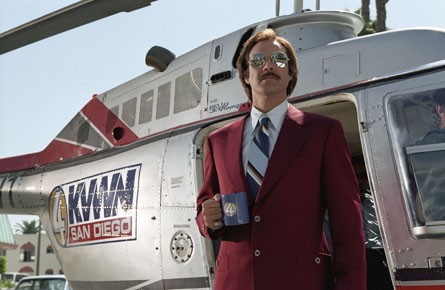 Now that it looks as if the interminable "Saw" franchise has run out of gas after its sixth chapter, we can turn our attention to sequels that we'd really like to see, and what the odds are of them actually being produced.
ANCHORMAN 2:
This is the biggie that most comedy fans would love to see. Star
Will Ferrell
and director
Adam McKay
have danced around the sequel for years, tantalizing fans with potential story ideas, fake titles and other tidbits, but nothing seems to be concrete. Still, the phenomenal popularity of the first film would make it a slam dunk, box-office smash. And, as of late, Ferrell hasn't exactly been lighting it up, so a return to Ron Burgundy might be exactly what he needs.
ODDS:
High.
It might take a couple of years, but I bet everyone clears their schedule for another go-round.
BATMAN 3:
Again, it seems inevitable that another sequel to one of the most popular films of all time will get made, it's just a matter of when. Writer-director
Christopher Nolan
has been cagey about his plans for the continuing adventures of
The Dark Knight
, especially considering he will have to move on from the iconic Joker created by
Heath Ledger
. Plenty of casting rumors, fake posters, et al, have been created, but there's way more questions than answers surrounding this one.
ODDS:
Very high.
This will happen. And if Nolan drags his feet, Warner Bros. will make it happen with someone else.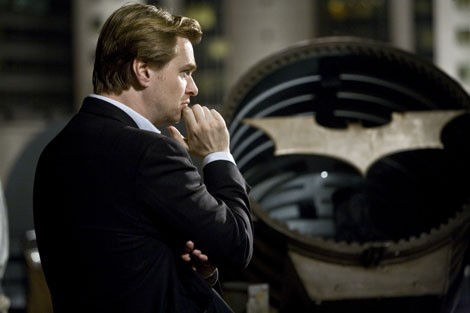 Image © Warner Bros. Entertainment Inc.
GHOSTBUSTERS 3:
For years,
Dan Aykroyd
has been talking up a sequel featuring the original cast and new 'busters, but the project has dragged on and on without much forward momentum. The latest rumors had current stars like
Seth Rogen
and
Shia LaBeouf
attached, but the biggest hang-up might be getting
Bill Murray
to return to the fold. And without Murray, it wouldn't be much of a Ghostbusters movie.
ODDS:
Low.
Don't hold your breath. There's no script, no cast and no hope that this will see the light of day anytime soon.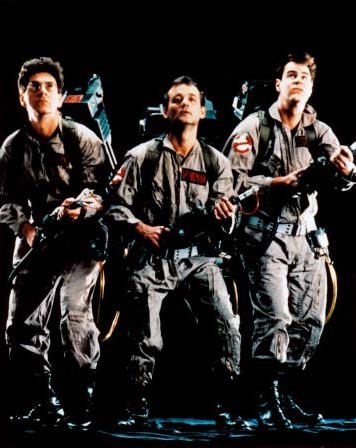 HANGOVER 2:
Even before the first film was released, an ecstatic Warner Bros. had already announced they had green lit a sequel, a move that proved to be prescient when the film went on to become a surprise smash. Therefore, a sequel seems inevitable, although you have to worry about how director Todd Phillips could recreate the magic of the original. Not to mention, it's going to be difficult to reassemble the cast without forking over some major dough.
ODDS:
Very high.
Breakthrough comedy hits only come around every once in a while. The powers that be will act quickly to make sure this one comes together.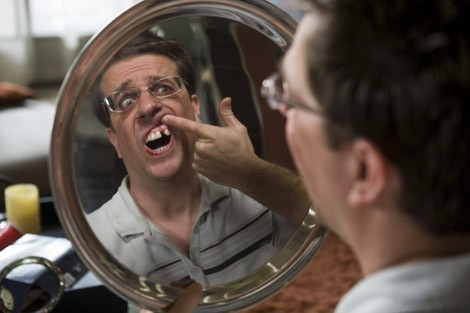 Image © Warner Bros.
OLD SCHOOL 2:
Another big comedy hit, talk has been in the works for years about another school session, with a completed script in the bag. But with
Vince Vaughn
, Ferrell and Phillips moving on to bigger and better things and the now almost seven-year gap, it seems as if the ship has sailed on Frank the Tank and his friends.
Luke Wilson
would love to make another film, however.
ODDS:
Very low.
Although it wouldn't be shocking to see this turn up as some crappy direct-to-DVD sequel a la "
American Pie
" and "
Bring It On
".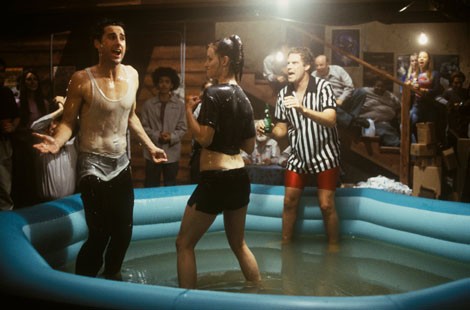 Image © Paramount Pictures
BOURNE 4:
The Bourne trilogy wrapped up nicely with "
The Bourne Ultimatum
," but money talks, and the overwhelming success of this action franchise has people hoping to get another look at everyone's favorite amnesiac assassin. The book series continues to go on, so it wouldn't be hard to imagine someone crafting a screenplay out of that material. Star Matt Damon has been resistant to continuing the series, although as of late he's mentioned coming around to the idea.
ODDS:
Medium.
The Bourne series has been great, but if there's any possibility of it returning without Damon and/or a strong director, it'd almost be better left alone.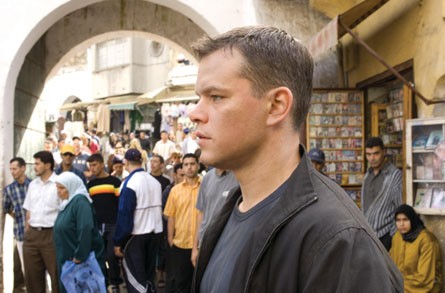 Image © Universal Studios
CHRONICLES OF RIDDICK 3:
Vin Diesel
loves to bring up the fact that he'd love to continue his
Riddick franchise
with a third film, but the question remains, is anyone else interested? "Pitch Black" was an effective little thriller, but "Riddick" was a bloated, costly (yet entertaining) mess that was loved by few.
ODDS:
Low.
Unless Diesel keeps cranking out "Fast and Furious" flicks, it seems unlikely that a studio will give him the money to get another space epic underway.
KILL BILL 3:
Quentin Tarantino
, fresh off the success of "
Inglorious Basterds
," recently announced plans to put The Bride back in her yellow jumpsuit, although it's not really clear whom she has left to kill since her list was complete. While this feels like a curious choice given the fact that Tarantino probably had carte blanche for his next project, the "Kill Bill" movies were fun. Somewhere,
Uma Thurman
is thanking her lucky stars.
ODDS:
Medium. Yes, this might happen at some point, but remember, it took nearly a decade for Tarantino to finally get around to doing "Basterds".
Story by
Elliott Smith
Starpulse contributing writer