Sequel To 'It's A Wonderful Life' In The Works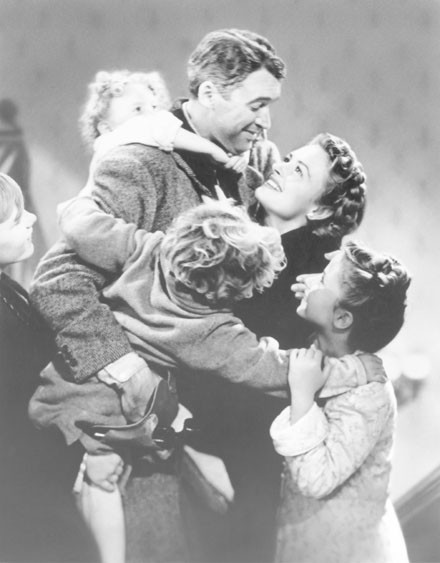 Frank Capra's classic Christmas movie It's a Wonderful Life is getting a sequel.

"It's a Wonderful Life: The Rest of the Story" is slated for a 2015 holiday release, and producers of the movie are hoping to start filming early next year in Louisiana. They have yet to hire a director.

Variety.com reports that several cast members of the original are either confirmed or in talks to reprise their roles.

The whole premise is similar to the original. Karolyn Grimes, who played George Bailey's (James Stewart) daughter Zuzu in the 1946 film, is set to return as an angel who will show George's grandson George what the world would be like without him. Zuzu, of course, is the little girl in the original who says the film's most memorable line, "Every time a bell rings, an angel gets his wings."

"The storyline of the new film retains the spirit of the original - every life is important as long as you have friends," says producer Bob Farnsworth, who co-wrote the new script.

Original cast members Jimmy Hawkins and Carol Coombs, who played Tommy and Janie Bailey, respectively, are currently in talks to return to Bedford Falls with their characters, and the role of George will be cast sometime in February.

"The new film will retain the feeling of the original, and it simply must be shared," Grimes, 73, says of her decision to return to the role she played when she was just six. "I've probably read close to 20 scripts over the years suggesting a sequel to 'It's a Wonderful Life,' but none of them were any good. The script by Bob Farnsworth and Martha Bolton was wonderful, and I wanted to be involved with his version of the film immediately."

"It's A Wonderful Life was based on the short story "The Greatest Gift," by Philip Van Doren Stern. It was nominated for five Oscars, and director Frank Capra won the Golden Globe for best director in 1947.