Selma Blair Horses Around In A Tank Top & Riding Boots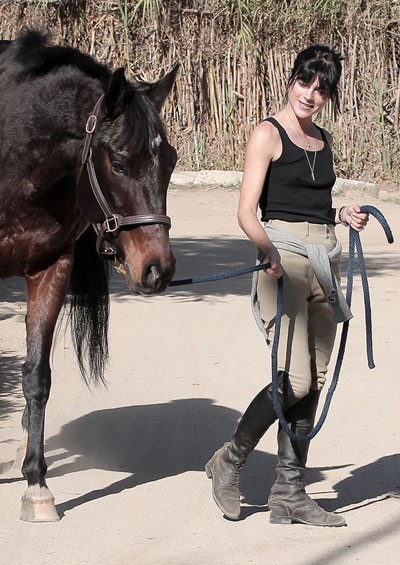 We spotted Selma Blair wearing jodhpur riding pants and riding boots in north Burbank earlier this week to spend some time with her horse Taffy.
Selma stars in the film "Columbus Circle" as a reclusive Manhattan heiress who finds her carefully structured world beginning to crumble after her elderly neighbor dies, and a young couple moves into the vacant apartment.
Most recently she appeared in the now-canceled TV series "Kath & Kim" on NBC.
See more photos of Selma here!