Selena Gomez's Hilarious Infatuation With A Painter In 'Fifty Shades of Blue' Parody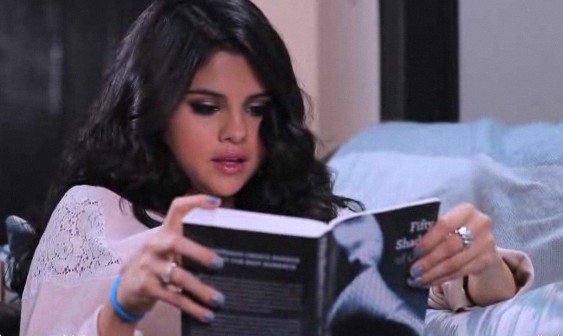 Selena Gomez falls hard for a painter in a new parody via Funny or Die entitled "Fifty Shades of Blue." The comedic piece is a mocking of the E.L. James erotic novel "Fifty Shades of Grey," and features the 19-year-old actress portraying the role of Anastasia Steele.

The clip starts off with Biebers beau reading the novel and just as she closes the pages of the bestseller the doorbell rings and a painter played by Nick Kroll is at the door. "Who is this gorgeous guy in front of me," says the Disney star?

And even though he's constantly coughing, has bumps on his forehead and picks his nose, she is still obsessed with every "little" thing that he does. Here is the clip.