Selena Gomez's Family Urge Her To Stay Away From Justin Bieber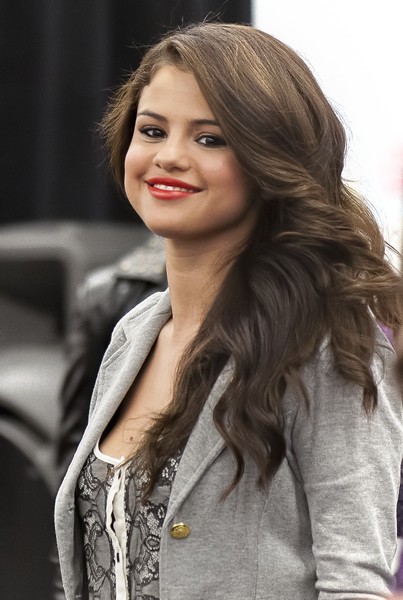 Selena Gomez's family have advised her to stay away from Justin Bieber.

The 21-year-old singer's mom Mandy and stepfather, Brian, have urged her not to get back together with the Baby singer, as they believe he is trouble and insist he is putting her relationship with them and her new sister, Gracie Elliot, in jeopardy.

A source tells Life & Style magazine: "They told her Justin was a really bad person. They said she has to rid him from her life, otherwise they can't be part of her life - her new baby sister included. There were tears from everyone and Selena was devastated."

Selena's friends are equally unimpressed with the 19-year-old singer.

The source added: "Her pals can't stand him, they think he's a loser."

The Beebs has caused controversy recently after he was spotted peeing in a bin and in a separate incident he is said to have instigated a nightclub brawl in NYC.

According to an eyewitness of the alleged incidents, the 19-year-old star was acting "like he was in 'Die Hard'" outside the South Pointe club in Southampton, where 22-year-old Wayne Rennalls claimed he was beaten up by Justin's security team after butting heads with the singer over a bow tie.