Selena Gomez & Vanessa Hudgens Do Scientific Experiments On Spanish TV Show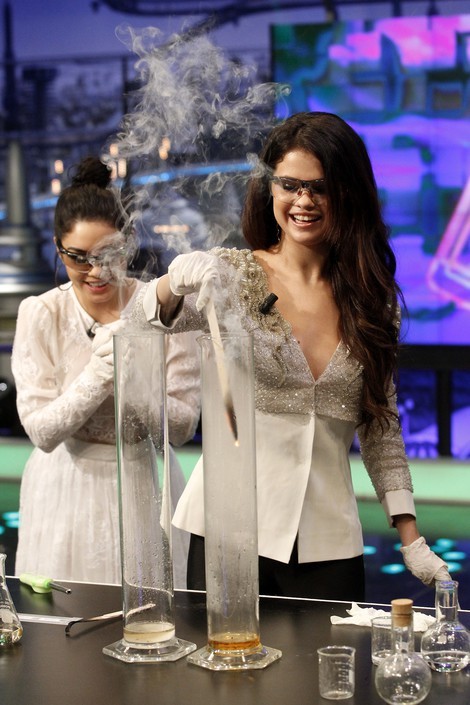 Selena Gomez and Vanessa Hudgens had a great time during their apperance on Spanish TV series "El Hormiguero" earlier this week.
The "Spring Breakers" co-stars were all smiles on the set of the show in Madrid as they performed some scientific experiments during a break from their international press tour for their upcoming film.
The film (out March 29) centers on four college girls who rob a diner to fund their spring break and wind up hooking up with a drug dealer after he bails them out of jail.
The actresses, along with their co-stars Ashley Benson and Rachel Korine, have been busy promoting their movie in Spain, Germany and France.
Check out more photos from the show on the following pages...