Selena Gomez & Vanessa Hudgens Break The Good-Girl Mold In First Trailer For Bikini & Gun-Filled 'Spring Breakers'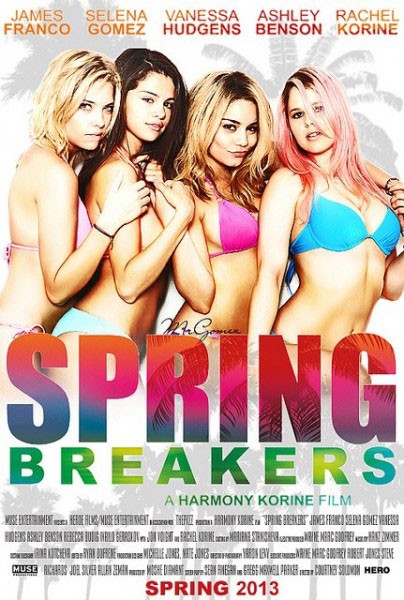 The first trailer for Spring Breakers is finally here, and Disney darlings Selena Gomez and Vanessa Hudgens are sure to shed their good-girl images in the very dark looking film.

Gomez and Hudgens, along with accomplices Ashley Benson Rachel Korine, are the only ones left at their college while everyone else has gone on Spring Break. With no money to go anywhere, the four conspire to rob a diner and use the cash to head out for some fun in the sun.

Then Karma kicks in as the girls get arrested and thrown in jail after their vacation rental gets raided for drugs. But bigtime drug dealer Alien (James Franco) bails them out and drags them down into his criminal underworld.

The film might as well be called "Hot Chicks With Guns" because the girls end up running around in bikinis and shooting weapons.

The girls even go to court in their bikinis after their arrest.
The film opens in theaters March 29.