Selena Gomez, Vanessa Hudgens & Ashley Benson Heat Up The 'Spring Breakers' Toronto Premiere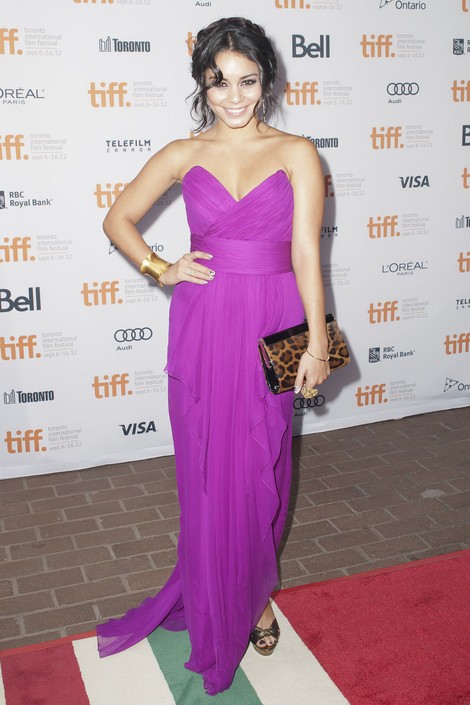 The 2012 Toronto International Film Festival is chock full of celebrities this week. We spotted Vanessa Hudgens, Selena Gomez and Ashley Benson rocking the red carpet at the "Spring Breakers" premiere on Friday.
Hudgens wore a bright purple strapless gown and carried a leopard-print clutch. Gomez opted for a more delicate look in a white lace dress, while Benson was sophisticated in a black and gold sequined gown.
Buzz has been building for the film, which centers on four college girls who wind up in jail after robbing a restaurant in order to fund their spring break vacation. A drug and arms dealer bails the young women out of jail - but they have a price to pay in return.
See more photos from the premiere...