Selena Gomez, Vanessa Hudgens And Ashley Benson Ride Vespas In Bikinis (Pictures)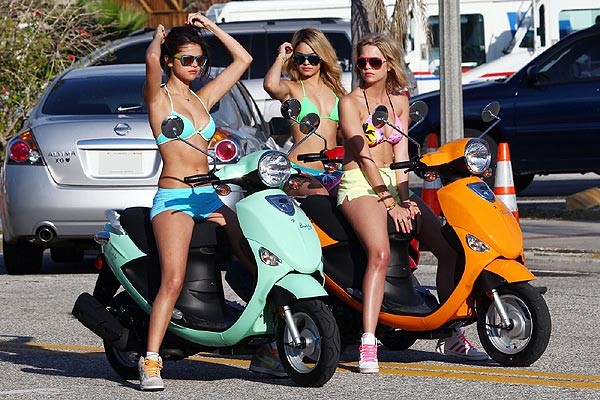 Vanessa Hudgens, Selena Gomez, Ashley Benson and Rachel Korine were spotted zooming through the streets of St. Petersburg, Florida, Tuesday afternoon wearing bright colored bikini tops with hot pants while riding on Vespa scooters.

The four actresses are visiting the Sunshine State's west coast while filming upcoming movie Spring Breakers, about four life-long best friends who decide to rob a restaurant in order to finance their spring break trip.
The girls get arrested when they arrive, but end up meeting and getting bailed out by a drug dealer named Alien, played by James Franco. The film is expected sometime next year.

Glee's Heather Morris, whose nude photos leaked online earlier this week, also stars in the film. Hudgens saw nude photos of herself leaked a year ago this week, for the third time in the last five years.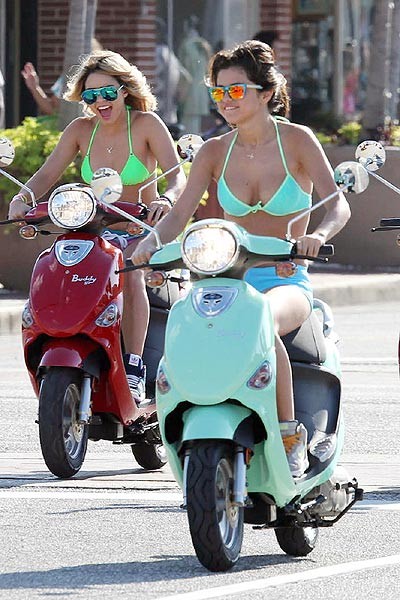 Click NEXT to see lots more pics!