Selena Gomez Turns Her Back On Jenners, Un-Follows All Her Friends On Instagram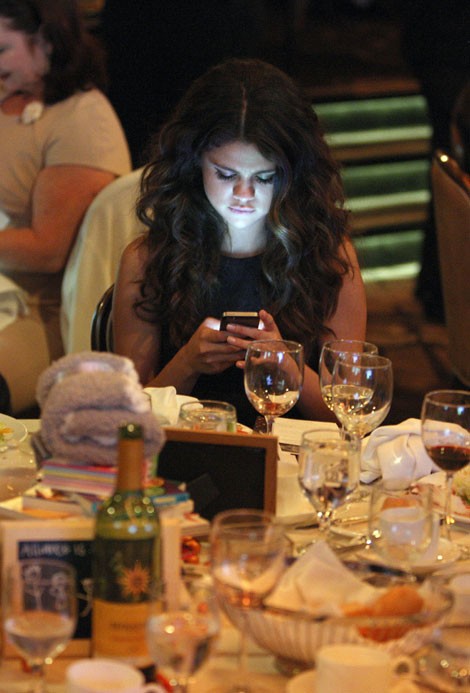 Selena Gomez continues to shut people out of her life, and this time her former BFFs Kendall and Kylie Jenner are on the chopping block.
The singer, who hung out with the reality stars at the Coachella music festival just last week, has unfollowed them on Instagram along with on/again, off/again boyfriend Justin Bieber. Gomez also deleted all images featuring the Jenners.
A source told The Sun newspaper: "Selena is convinced something has gone on between Justin and Kylie. At Coachella they looked to be back on track. Selena was hanging out with Kylie too and they were behaving like best friends. Then she heard stuff about Justin and Kylie and felt totally betrayed. She went berserk and called it all off again."
The pop star is reportedly trying to cut out all negativity in her life and focus on music and church, according to TMZ.com.
On Tuesday Gomez erased images of Taylor Swift from her account and stopped following all her pals, including her "Spring Breakers" costars Vanessa Hudgens and Ashley Benson.
Gomez went to rehab briefly in January and earlier this month fired her parents as her managers. It's been rumored that her parents and Swift disapproved of her relationship with Bieber, thus causing Gomez to shut them out of her life.