Selena Gomez Travels To Chile For Charity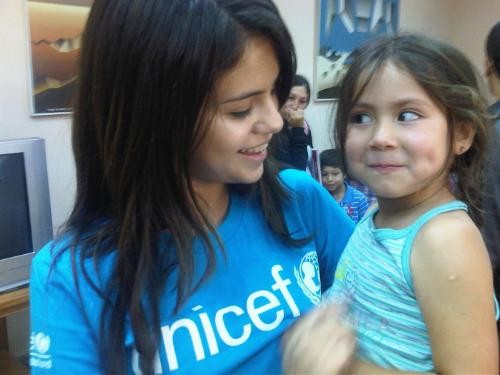 As the ambassador for the global children's charity UNICEF, Selena Gomez recently traveled to South America for a kid's crusade to promote education and development in Valparaiso, Chile.
"UNICEF is helping Chilean families get out of poverty, prevent violence within the home and promote education," explains Selena Gomez . "To witness first hand these families' struggles, and also their hope and perseverance, was truly inspiring."
During her visit to Chile, Gomez took part in a UNICEF supported program called "Programa Puente" which helps over 8,900 families better understand the importance of childhood education, development and parenting skills, along with other issues related to raising children.
No wonder Justin Bieber is rumored to have the hots for Selena. This girl does it all!