Selena Gomez To Headline Dallas Cowboys Halftime Show On Thanksgiving Day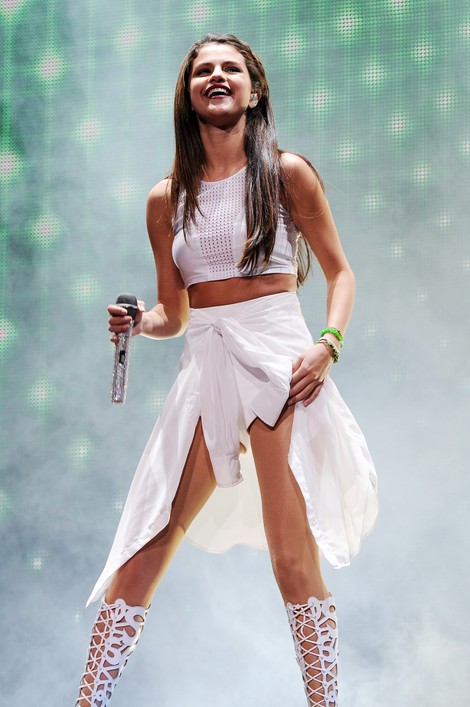 Selena Gomez is set to take the stage during halftime of the Dallas Cowboys home game on Thanksgiving Day.

The singer will headline the halftime show during the game between the Cowboys and the Oakland Raiders. Selena announced the news on Sunday.

"I'm so excited to be here," Selena said. "I'm from Texas, so I'm a little nervous, I'm not going to lie. But I'm very honored and I hope that we come - me, my dancers and my band - and we give Texas a really good show and I make them proud.

"I don't think you can be from Texas and not watch a Cowboys Thanksgiving game. (Fans) should expect something new with a twist of old... We had to make it special for my hometown."

The event kicks off the Salvation Army's 123rd Red Kettle Campaign, which raised $148.7 million last holiday season to help provide for those less fortunate. It's the 17th time the Dallas Cowboys have partnered with the Salvation Army to kick off their annual campaign.

"Dallas is my hometown, and to be invited to perform on behalf of The Salvation Army is such a great honor," Selena said in a statment.. "Giving back is so important, and I am looking forward to kicking off the iconic Red Kettle Campaign and getting those bells ringing across the nation to help families and children in need."

The Salvation Army's partnership with the NFL franchise has raised over $1.75 billion. So there actually is something good about the Cowboys.