Selena Gomez Takes On Online Bully: 'How Distasteful'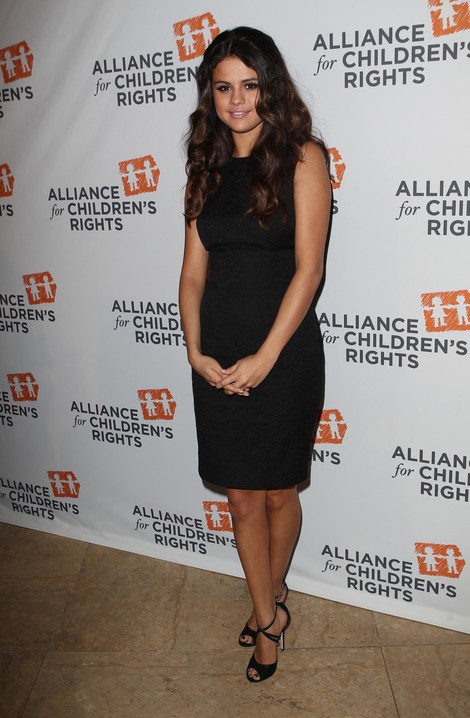 Selena Gomez took issue with an online bully who apparently wished cancer on someone. A young woman took to Selena's account to attack the musician, writing in part, "Please kill yourself and burn in hell with cancer because your fans are ugly retarded sluts!"
The bully's comment is now gone, but Selena took a screenshot of her response for posterity. She wrote, "The comment you left about cancer was absurd. How distasteful of a young woman. I have gone through that battle with fans and family members.
"You can dislike someone but to wish something that could happened to you or your family is uncalled for sweetheart. You won't be winning 'anyone's' heart that way. Trust me. Educate yourself a tad more. God bless love. Be an amazing woman. You're beautiful."
Gomez captioned her screenshot with, "Honestly, I don't speak up much because it's simply *always* taken out of context. But I don't take bullying well. I have seen too much to not say anything."
It's not the first time the singer took on an online bully. Back in December a user by the name of "selenagomesfan" told another user to cut themselves, and Gomez replied, "This is ridiculous. @selinagomesfan my fans don't do this to others. That's not what I stand for so you can gladly stop being a fan of me. I only encourage love, confidence, kindness."
Gomez then chatted with the target of the bully, telling her, "My love, you are gorgeous just the way you are. Don't you ever attempt that s--t again. Ok? I love you too much for you to be doing that."
She added later, "Ps. To all of my fans, don't ever think this is fun to get attention. It's just wrong. I love you all just the way you are."