Selena Gomez Sizzles In The April Harper's Bazaar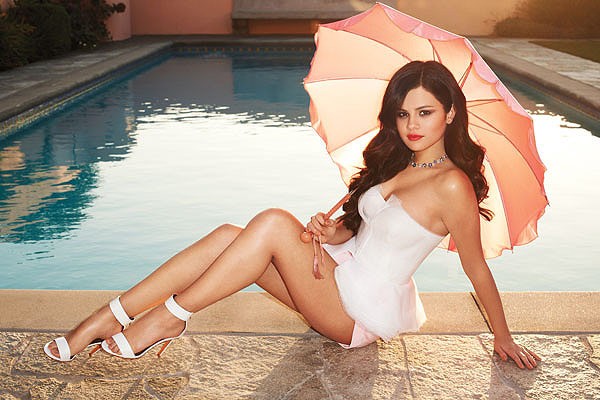 Selena Gomez recently posed for a sexy photoshoot by photographer Terry Richardson for the April issue of Harper's Bazaar. The actress opens up about love, life and her responsibility to her young fans in the new issue.

The star of the upcoming Spring Breakers (out March 22 -- and not for her young fans) sat down for her interview at one of her favorite places -- Hooters.

"My mom and dad had me when they were young," she explains. "And when I was seven, my dad would go to Hooters to watch [San Antonio] Spurs games. But he started noticing that when I would come, with my little pigtails, all the waitresses would be like, 'Hey!' So he ended up half spending time with me but with all those cute girls coming over.

"And that kind of became our thing."