Selena Gomez Sizzles In A Crop Top And Double-Slit Skirt For Her Appearance On 'The Late Show'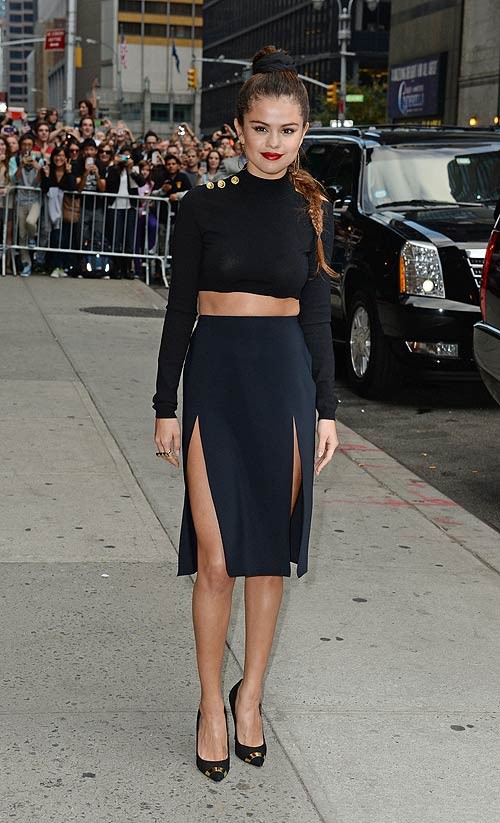 Selena Gomez paid a visit to David Letterman's show at the Ed Sullivan Theater in New York City Thursday evening, looking better than ever.

The "Come And Get It" singer bared her belly in a Navy blue crop-top paired with a Navy blue double-slit skirt showing off her sexy legs.

Selena broke down on stage during her0 concert in Brooklyn Wednesday night because for some reason she wasn't allowed to take photos with her fans after the show for her Instagram page, something she does at every stop.

The 21-year-old teared up during her song "Love Will Remember", which is reportedly about ex-boyfriend Justin Bieber. After the show she posted a photo to Instgram holding a 'Brooklyn' t-shirt, writing, "Never ended such a beautiful show in tears because they wouldn't allow me to Instagram tonight. Completely heart broken and pissed.
"Thank you SO much Brooklyn. Ill be stoping outside Letterman tomorrow to make it up if you can make it. I love you guys more than you know. Promise."

Selena kept her promise Thursday, sharing photos with fans and captioning one, "Toldja."