Selena Gomez Shows No Evidence Of Rumored Implants In A Daring Gown At The Ischia Global Fest In Italy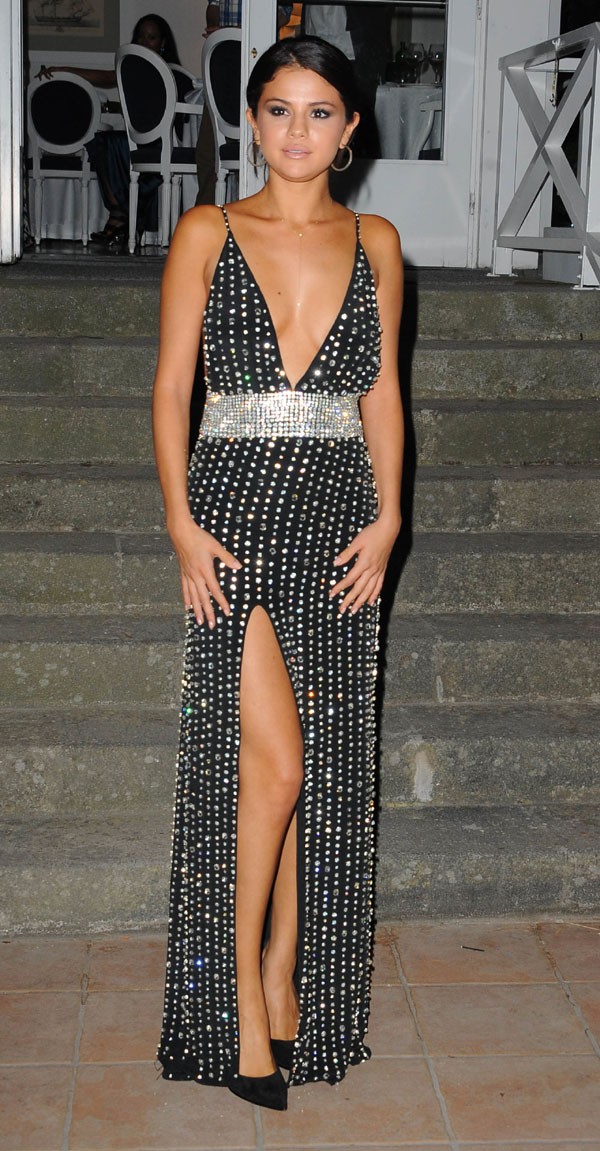 Selena Gomez was is awarded with the Ischia Kids Global Icon award on Saturday during the 2014 Ischia Global Film & Music Festival in Italy.

The actress has been on the Italian island, which is about 30 miles off the coast of Naples, for most of the past week, attending the summer festival in style.

Selena showed off her latest tattoo, which is written in Arabic and reads "Love Yourself First," while wearing a black gown covered in jewels that revealed lots of leg and plenty of cleavage, which put to bed any of those rumors last week that she had gotten a boob job.

On Friday, Selena was spotted in a lace, see-through dress embellished with white roses that revealed a white bra underneath. The dress also featured some feathery details on the lower half, along with a white collar and shirt front. Basically it was a mess!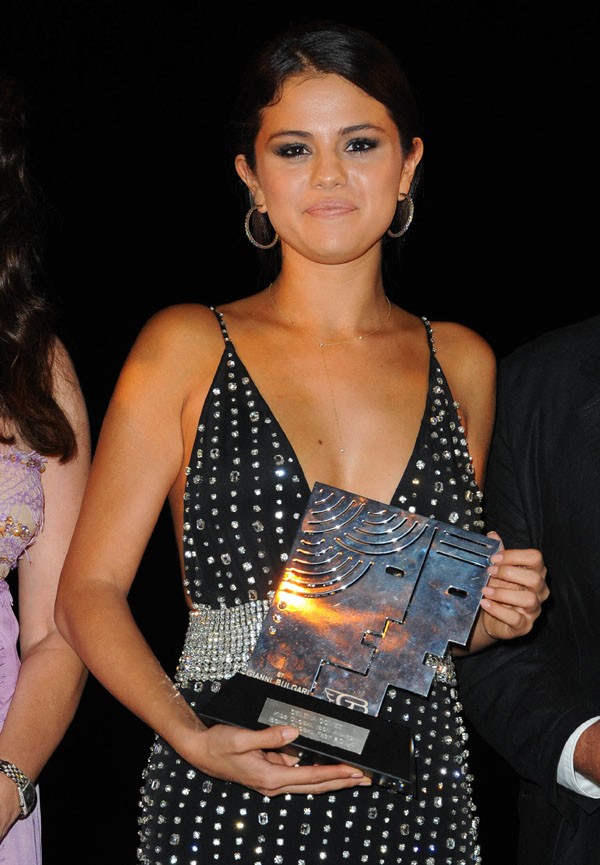 While in Ischia, Selena was also promoting her new film "Rudderless," which also stars Jamie Chung, William H. Macy, Felicity Huffman, Laurence Fishburne and Billy Crudup.

The actress also caused a bit of controversy as she posted an image on Instagram reading "Pray for Gaza" amidst the turmoil going on in the region.

"Please pray for those families and babies today," she wrote, after news that 300 Palestinians were killed in the region from Israeli rocket fire. "Please always remember what's important in life. It's not any of this."

The post angered many, especially Selena's Israeli fan base, as Gaza launched dozens of rockets toward targets in Israel earlier this month, prompting the Israeli government to fire back in self-defense, striking over 200 sites on the first day of its Operation Protective Edge on July 8.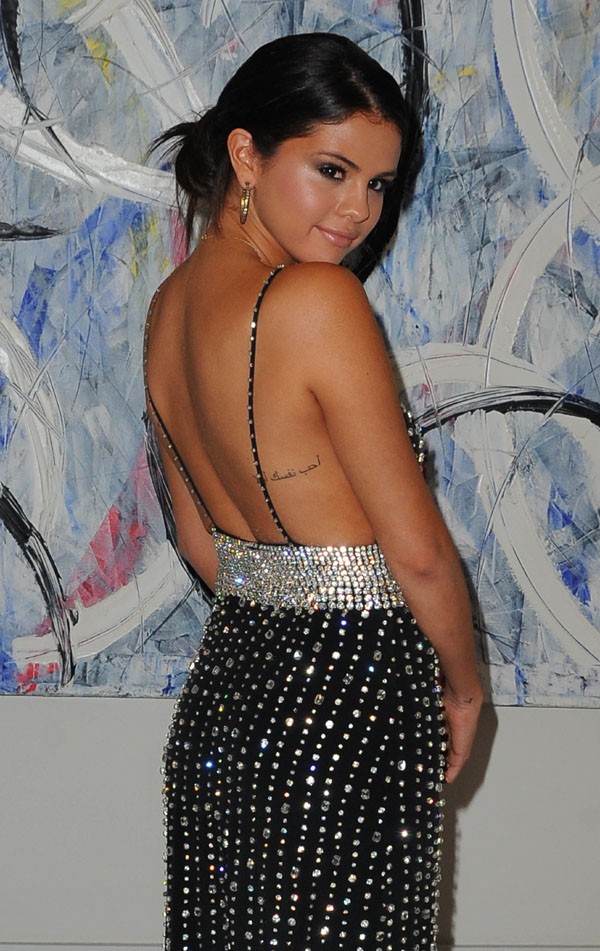 Israel began a ground offensive on Saturday, which aims to root out terrorists and shut down weapons-making facilities in Gaza, which is run by Hamas, a group known to Israel and several western nations including the U.S. as a terrorist group.

Following the backlash, Selena added, "And of course to be clear, I am not picking any sides. I am praying for peace and humanity for all!"

The whole conflict was set off on June 12 after three Jewish teens were kidnapped and murdered. Israeli president Benjamin Netanyatu said the Islamic group carried out the killings, something Hamas has denied. The teens' bodies were found 18 days later and tensions escalated.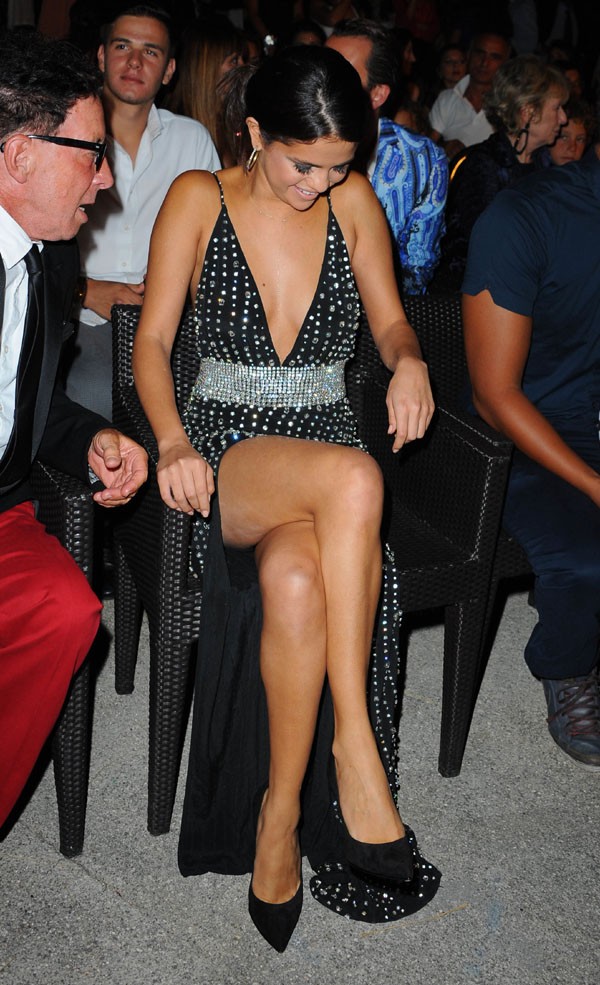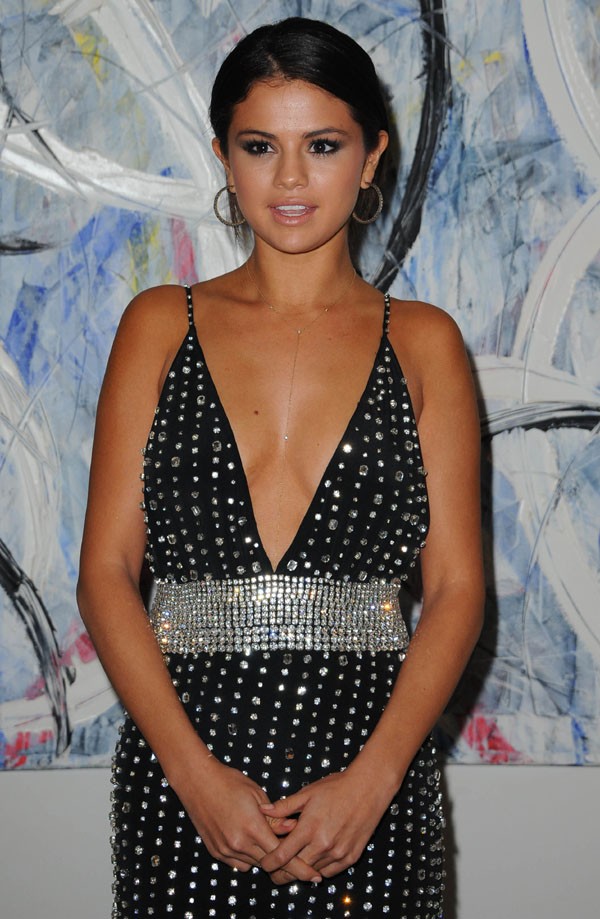 Before she was honored, Selena wore a more comfortable looking floral sun dress while enjoying the island on Saturday and was spotted with friends checking out the sunset.