Selena Gomez Shares A Series Of Depressing And Worrying Photos Online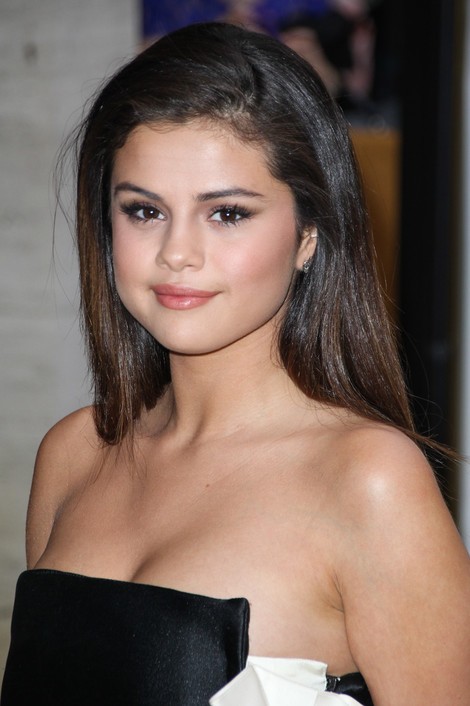 Today Selena Gomez uploaded a chain of depressing photos and videos online, leading fans to wonder what exactly is going on with the singer.
It started around midnight, when Selena uploaded a view of herself playing a sad and slow piano tune with the caption, "I don't know. I'm on my way you know."
Gomez then uploaded an upside-down image of fan responses to that video. In it, fans write, "I love you. Don't let anything or anyone bring you down. You are worth it. We are here for you. It hurts us seeing you sad," and, "I have a feeling from my heart when I hear about it." Selena captioned the photo, "You're always listened to."
Around 2 in the morning she photographed herself at night with palm trees in the background and the continued caption, "And usually always right."
As a cryptic finale, Gomez took a screenshot of a text message that read, "I just wanna give you a hug and remind you how special you are." She captioned the photo, "That's who you wanna wake up to. #promise."
It's believed Gomez may be in a bit of a rut after Justin Bieber, who she was spotted with several times over a week, took a photo of himself with two other women. Selena appeared to reply when she posted, "Class never runs scared. It is sure-footed and confident, and it can handle whatever comes along. Class has a sense of humor. It knows that a good laugh is the best lubricant for oiling the machinery of human relations."
Perhaps Selena is worn out from recent gossip, which includes false reports of cocaine use and Justin Bieber proposing to her. There was also the very real report of Selena calling the cops because her back door was open and she thought an intruder was in her home. There was also the apparent fall-out with Demi Lovato and Selena was nowhere in sight during BFF Taylor Swift's celebrity-studded July 4th weekend.
Whatever the reason for the posts, we hope Selena finds the help and comfort she needs.