Selena Gomez Says Relationship With Justin Bieber Has Been 'Crazy And Intense'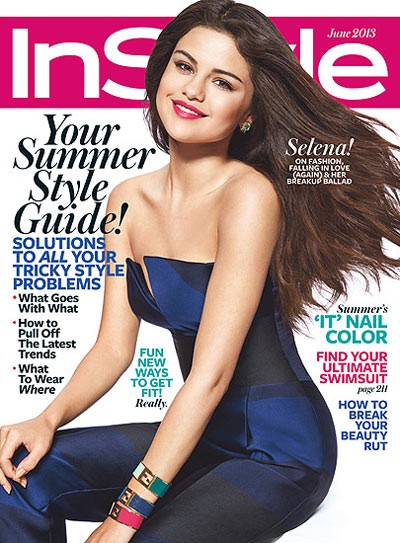 Selena Gomez says her relationship with Justin Bieber has been "crazy and intense."

The Spring Breakers star opened up about her relationship with the Canadian singer in the June issue of In Style Magazine, revealing that it's tough for the on-again/off-again couple because they're always in the public eye.

"It's uncomfortable that everywhere I go, people know," she tells InStyle. "I don't like that. But Justin and I never really focused on the attention. You can't help who you date. So I wouldn't swear off that or say that's what I want again."

She went on to say that the couple handled their breakup quite well, though.

"I'm a kid, and a breakup is normal. I have to go through the emotions and feel it out," she says. "I'm doing my own thing, being with friends, and he [Justin] is doing very well too."

Selena made the comments after the couple split, and the couple reportedly reconciled last month when she flew to Norway to visit Justin on his world tour.

Perhaps things are working out for the couple because of the one thing Selena finds to be the key to the couple's high-profile romance -- "honesty."

"You have to have honesty when you're living this lifestyle because of the distance imposed when working. You are separated so often," she says. "You have to be super-honest and open. That is key."

Check out more of Selena's interview in the June issue of InStyle Magazine.