Selena Gomez Rocks Lace Corset-Like Top On 'Late Show'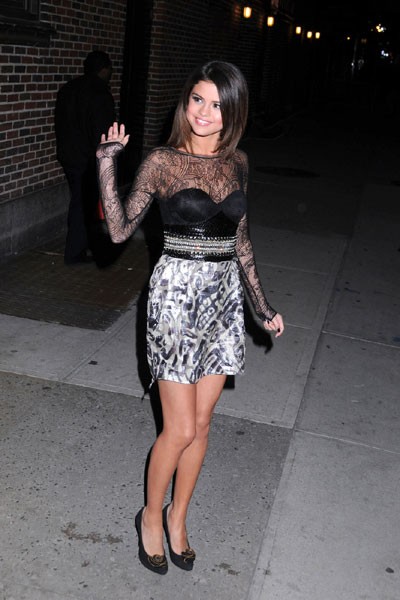 We spotted Selena Gomez outside of the Ed Sullivan Theatre after taping an appearance on "The Late Show with David Letterman" yesterday.
Selena just debuted her new music video "Who Says." Meanwhile, her boyfriend Justin Bieber released his own video for "That Should Be Me" last week.
Bieber recently spoke out about the romance and revealed what he likes about the singer/actress.

He told Britain's The People, "She's hot. Of course every guy likes the girl to be hot, which Selena is. But I like to mess around and pull jokes on people so I like to be around people who make me laugh and share my sense of humor. That's Selena for sure."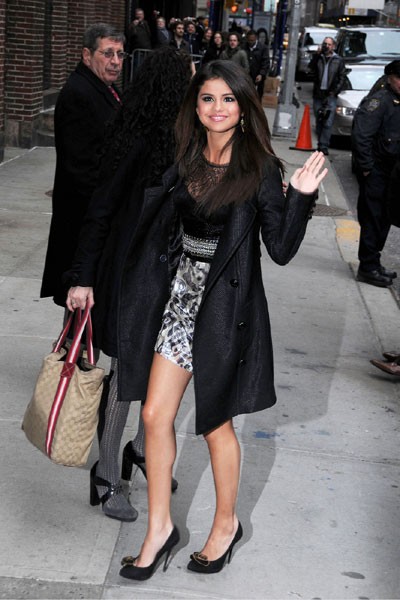 Click for more great Selena Gomez pictures: