Selena Gomez Receives Serious Death Threat, LAPD Gets Involved; Boyfriend Justin Bieber Threatened In Peru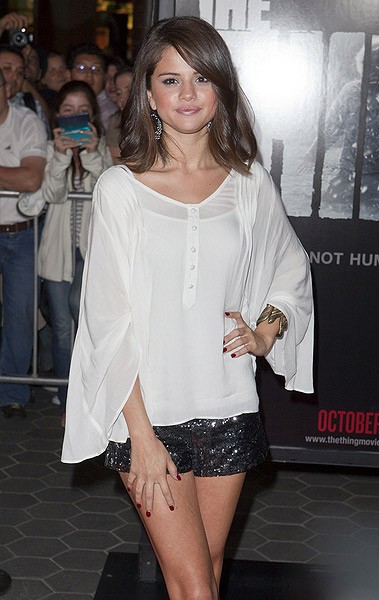 Pop singer Selena Gomez has obtained a restraining order against Thomas Brodnicki after learning that he told his therapist that he plans to kill her.

The Los Angeles Police Department's (LAPD) Threat Management Unit is on the case and treating Brodnicki's revelation as a very serious matter, according to TMZ.com.

The 19-year-old star and her lawyer, Blair Berk, told police that Brodnicki was given a mental evaluation after making threats to "scratch people's eyes out" last month, and now the singer is fearing for her life.

This isn't the first time Brodnicki has made threats either, as he has a history of mental illness, spent time in an institution, and has a criminal past as a stalker and cyber-stalker. The LAPD considers him a "serious threat" after he allegedly told his therapist that he went to Selena's workplace three times and said he "had conversations with God about killing her."

Website Chicagoist.com ran a story in 2008 about Brodnicki - who was homeless at the time - after he was arrested for stalking a 27-year-old convenience store clerk with whom he intended to "start an elite blue-eyed, blond-haired race."

In related news, Selena's boyfriend, pop star Justin Bieber received death threats via a Facebook page ahead of his October 17 performance in Lima, Peru. The threats warned the "Baby" singer to stay out of the country or he will be killed.

However, the International Business Times reports that the threats might not be that serious as a translation of the Facebook page reveals that spectators in the second and third rows at the venue have "bottles filled with water and eggs.

"JUSTIN BIEBER BETTER NOT COME TO PERU, YOU WILL SPEND MOST OF YOUR LIFE IN SHAME," the page reads.