Selena Gomez Posts Adorable Video Of Herself & Taylor Swift At The Met Gala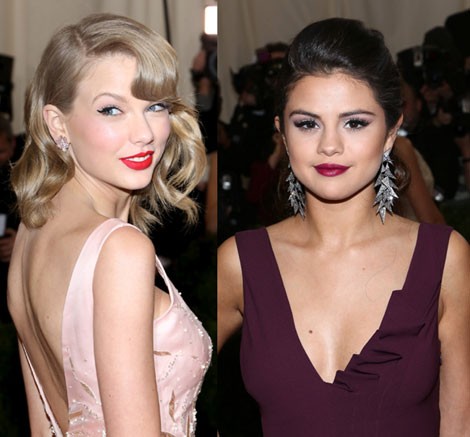 It appears that Selena Gomez and Taylor Swift are BFFs again. The pair hung out together at the Metropolitan Museum of Art's Costume Institute Gala on Monday in New York City. Although they didn't pose together on the red carpet, Gomez shared a cute video of the two of them dancing their way into the bash.
"sometimes you wanna just be you with someone who knows all your secrets," Gomez captioned the clip, which shows the pair frolicking and smiling to the Dean Martin song "Volare," which includes the lyrics "We can sing in the glow of a star that I know of/ Where lovers enjoy peace of mind/ Let us leave the confusion and all disillusion behind."
Rumor have swirled in recent weeks that the two pals were no longer getting along, particularly after Gomez deleted all her Instagram friends as well as photos she had of the country pop star.
It's been speculated that the friendship became strained because Swift didn't approve of Gomez's relationship with Justin Bieber. Bieber has reportedly moved his attentions towards Kendall Jenner, whom Gomez hung out with just a few weeks ago at the Coachella music festival in California.