Selena Gomez Models Her Career After Shia LaBeouf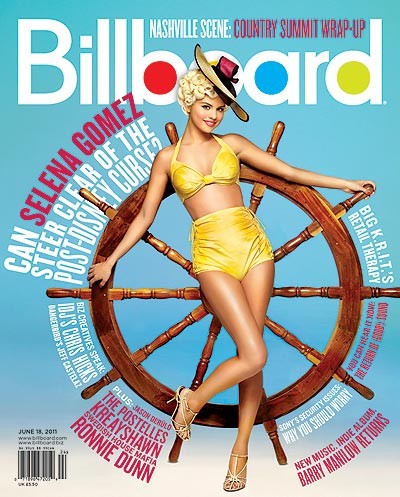 Selena Gomez has a long road ahead of her, and with some shake-ups going on in the Disney music world, she may soon find herself on her own, but it's nothing she can't handle.

"It's obviously an important phase in my career, and personally, the good news is I have been juggling acting and singing for two-and-a-half to three years. But I have to start over in some areas. It's interesting to start taking risks, to grow up through my music," she tells the new issue Billboard Magazine.

With her hit TV show Wizards of Waverly Place now officially over, Selena's ready to move on to bigger and better things. For starters, she's set to release her third album, "When The Sun Goes Down," on June 28, and it will be her third release in under two years. But some key job changes at Disney & Hollywood Records, there's no guarantee she'll remain one of their top priority artists.
That doesn't matter though, because she seems to be doing okay in the film department. She's also got a new film coming out, Monte Carlo, which she stars in alongside Leighton Meester and Katie Cassidy as a girl who gets misaken for a British heiress.
Selena hopes to overcome the 'Disney Curse' that has hampered the successes of fellow stars like Miley Cyrus and Hilary Duff, and to do so she plans to follow the career path of Transformers star Shia LaBeouf.

Like Selena, Shia's career started out with Disney (he starred in Disney Channel series Even Stevens), and he went on to star in several successful big-budget films such as Indiana Jones and the Kingdom of the Crystal Skull and Wall Street: Money Never Sleeps.

Despite Shia not having a music career Selena still credits him with inspiring her.

"He did it really well," she says; adding, "He's talented and doing wonderful things. Everybody has their own vision of how they want things to play out."

So what else is in store for Selena?

"Eventually I hope to make a record in Spanish. I don't do anything that's not organic. I don't like putting my name on anything I don't approve," she says.

Check out more Selena in the new issue of Billboard Magazine, on sale Monday June 13. Read the full feature about her at Billboard.com.