Selena Gomez Meets Crush Shia LaBeouf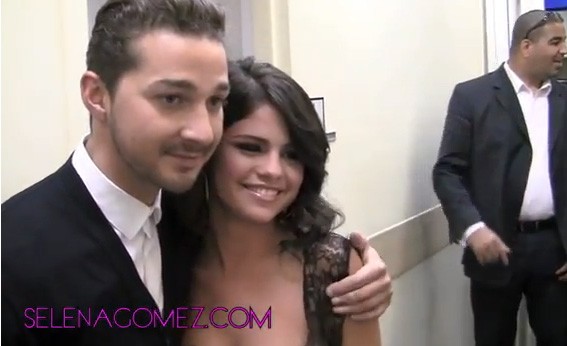 Selena Gomez posted a video of what she described as "Best... Day... Ever" on Twitter. While walking backstage she was ambushed by Shia LaBeouf, who was sitting in a makeup chair. A surprised Selena ran out of the room like a shrieking fan girl.
"Hey, nice to meet you," LaBeouf after he stepped out of the room and caught up to her. "Hey, how are you? How you doin'? Thanks for being so sweet to me. You're really sweet to me."
Selena said "I admire you." They took a couple of photos together, before the scene shifts to Gomez in another room. "He's so cute. He's so handsome," she says.
"I am so embarrassed," she added. "I walked right out."
"That's actually nice and refreshing to see somebody that genuine," Shia LaBeouf's publicist said. "Trust me, he likes it."
Back in 2008, E! Online reported that Selena called out to Shia during a benefit. "Let Shia know I'm available!"
We wonder how Justin Bieber feels about the whole thing!