Selena Gomez Makes A Sexy Pose As She Works On A 'Secret Project'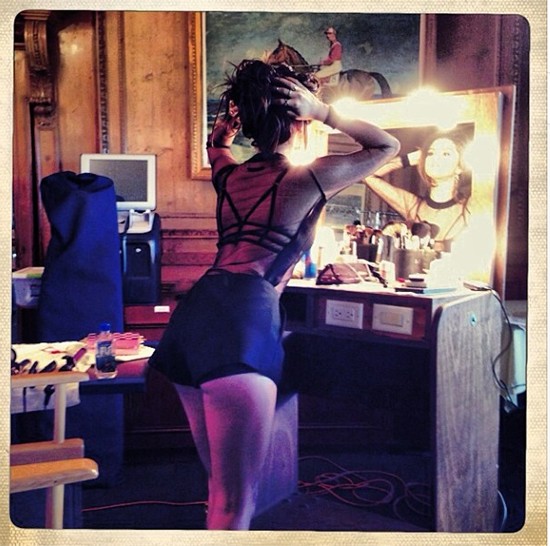 Selena Gomez is all about showing off her assets on Instagram these days. Last weekend the singer/actress appeared to pose nude for her followers while tangled up in a see-through curtain as she worshipped the sun.
The untitled snap was just the beginning.
On Tuesday, she posted a photo of her backside as she looked in a make-up mirror with the caption: "...Secret Project."
Gomez, 21, looks all grown up in a sheer black costume.
Her on/again, off/again boyfriend Justin Bieber has also been posting provocative photos on the photo sharing website. Earlier this week, the pop star emulated acting icon James Dean in a black and white photo.
The pair reportedly can't stay away from each other.
A source recently told People magazine: "He's very charming. I'm not sure what's going on with him right now, but he's very smart, and used to be a very fun and funny kid. Whenever they're not talking, he has to do something to get her attention, like posting [a photo of her at the Vanity Fair Oscars party], captioned 'most elegant princess.'"