Selena Gomez, Leighton Meester & Katie Cassidy Star In 'Monte Carlo,' Coming To DVD & Blu-ray Oct. 18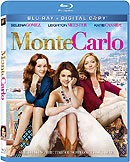 Bon Voyage! Take a journey across the ocean with a trio of friends who make front page headlines when a dream trip turns into a hilarious case of mistaken identity. The delightful jet-setting comedy Monte Carlo arrives on Blu-ray and DVD on October 18th. Produced by Academy Award-winner Nicole Kidman, Monte Carlo will take you on a fanciful ride through the picturesque sights of Europe – with three charming girls in tow!

Actress and pop sensation Selena Gomez lights up the screen as Grace, a high-spirited high school graduate looking forward to a vacation in Paris with her best friend Emma (Katie Cassidy), and stepsister Meg (Leighton Meester). Just as the girls think their trip is ruined when their hyperactive tour guide leaves them behind, Grace is mistaken for a wealthy socialite and the trio is whisked away to Monte Carlo for a thrilling week of glitz, glam, and unforgettable fun.

Monte Carlo features supporting performances by Cory Monteith, Pierre Boulanger, Luke Bracey, and Andie MacDowell.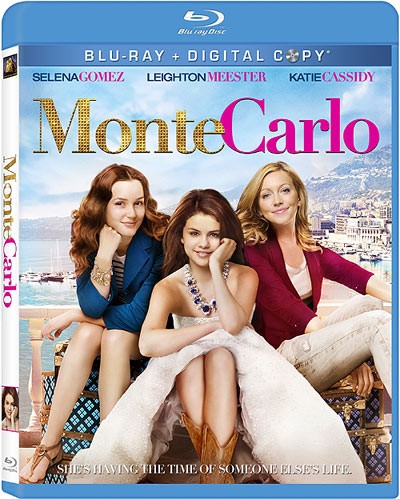 Follow Twentieth Century Fox Home Entertainment on Twitter @FoxHomeEnt