Selena Gomez Gets Sexy & Sultry For Flaunt Magazine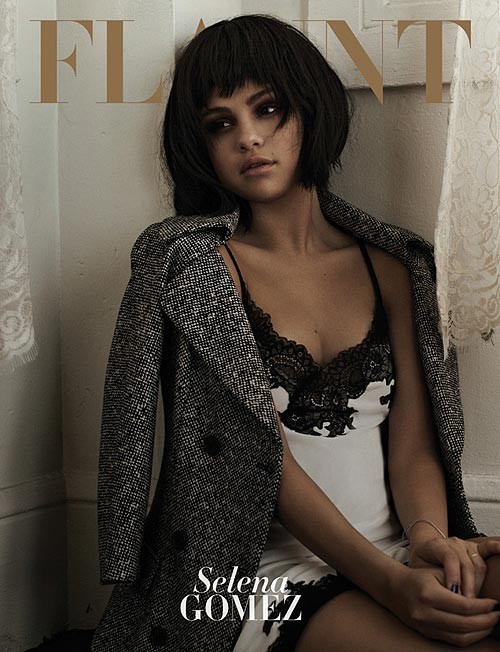 Selena Gomez shows her sexy side in a smoldering new shoot for Flaunt magazine.

The singer/actress responded to some recent criticism from New Zealand singer Lorde, who said that her single "Come & Get It" is anti-femist.

"I love pop music on a sonic level," self-proclaimed feminist Lorde told Rolling Stone magazine back in September. "But I'm a feminist and the theme of her song is, 'When you're ready come and get it from me.' I'm sick of women being portrayed this way."

Selena hits back at the comments in her Flaunt interview, saying, "That's not feminism. [Lorde is] not supporting other women. That's my honest opinion, that's what I would say to her if I saw her.

"I actually covered her song (hit single 'Royals') in all of my shows that I've done so far. I'm not sure if I'm going to continue that."

Selena was spotted otu at Hakkasan Restaurant in Beverly Hills, California, for the launch party for Flaunt 131: The Battle Issue: En Garde!.

She wore a very daring black cutout dress showing off lots of cleavage.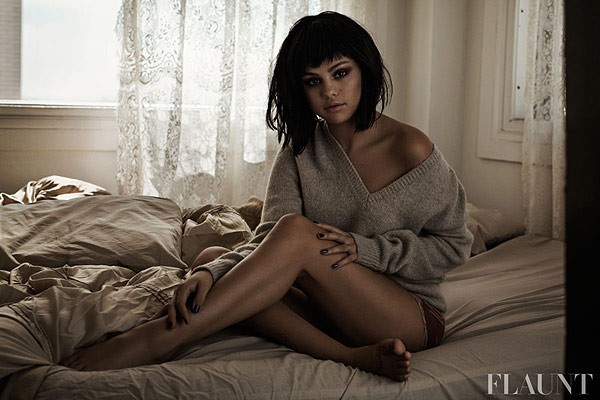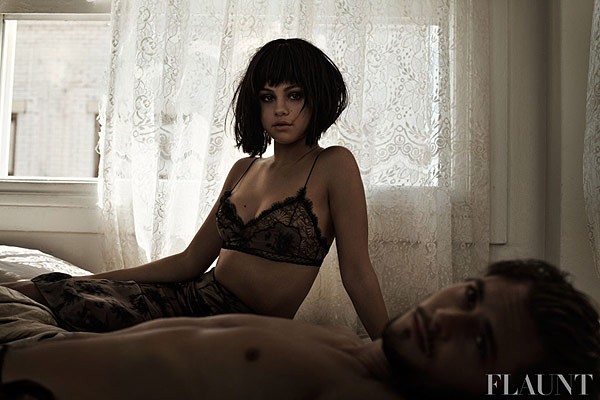 See more of Selena from the magazine launch here.