Selena Gomez Gets Sexy In New Video, 'Come & Get It'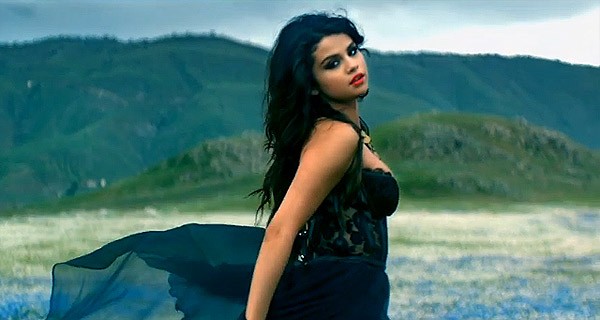 Selena Gomez released the full-length video for her new single, "Come & Get It," late Tuesday night.

The singer debuted the new video on MTV, telling the lucky fans who joined her and host Christina Garibaldi in the studio, "I honestly feel like it's the best video I've done."

Selena says she enjoyed having more creative control over the video, which features the singer wandering through fields, tribal dancing and floating through water.

Selena then answered a few questions from fans, the first being about who she'd most like to star in a movie with.

"Ryan Gosling," she said without hesitation. "Just to look at him," she added.

The 20-year-old singer also revealed that her favorite song to play on her current tour is "Save The Day"; but for now check out "Come & Get It" below...