Selena Gomez Gets Sassy For The February Issue Of Nylon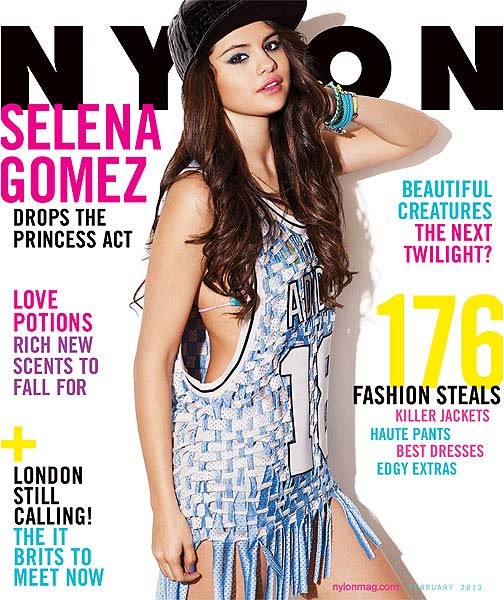 Selena Gomez celebrated the release of her Nylon magazine cover at the Soho House in West Hollywood Tuesday night after a long day in the recording studio.

The star, who is currently recording her fourth album, told Extra's Terri Seymour at the event that she's looking forward to doing more movies and is eager for her fans to hear her new music.

"I had such a good time taking a year off and just focusing on movies and acting… I'm continuing to want to do more of that, but I'm having so much fun with music, I'm excited for everyone to hear it," she said.

Selena's new movie, Spring Breakers, is set to hit theaters in March, and she tells Nylon's executive editor Ashley Baker that she had a blast with co-stars Vanessa Hudgens, Ashley Benson, and Rachel Korine.

"It was always us four girls. We'd go to our favorite restaurants, we'd go to the movies--Ashley and I saw The Hunger Games. We went shopping, we went on boat rides, we slept over in each other's hotel rooms," she says. "It was really fun!"

During Tuesday night's dinner she also spoke with E!'s Marc Malkin, revealing how she's changed since her highly publicized split from Justin Bieber.

"I've been telling people I'm definitely a little bit more sassy now," she said. "I'm a little bit more mouthy."

Check out more of Selena and read her full interview in the February issue of Nylon magazine, on newsstands everywhere now.