Selena Gomez Gets 'Love Yourself First' Tattooed On Her Back In Arabic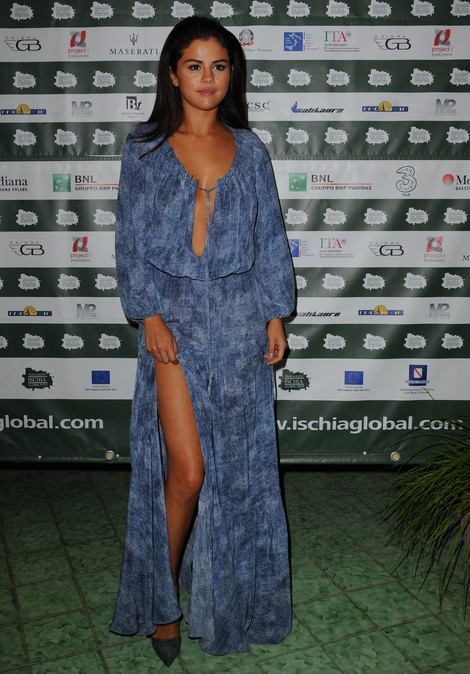 Selena Gomez has a new tattoo. The singer posted an image of the ink, the phrase "love yourself first" in Arabic, on Instagram. She captioned the photo: "Art by @bangbangnyc --from my first to my last. It's always this fool."

Gomez had been "wanting this one done for a while," tattoo artist Bang Bang McCurdy told E! News, adding that he did the job last month.
Earlier this week Gomez confronted an online bully who apparently wished cancer on somebody. A young woman slammed the musician, writing in part, "Please kill yourself and burn in hell with cancer because your fans are ugly retarded sluts!"
Gomez replied, "The comment you left about cancer was absurd. How distasteful of a young woman. I have gone through that battle with fans and family members.
"You can dislike someone but to wish something that could happened to you or your family is uncalled for sweetheart. You won't be winning 'anyone's' heart that way. Trust me. Educate yourself a tad more. God bless love. Be an amazing woman. You're beautiful."