Selena Gomez Flaunts Her Sexy Curves In A Blue Bikini For French 'Spring Breakers' Character Posters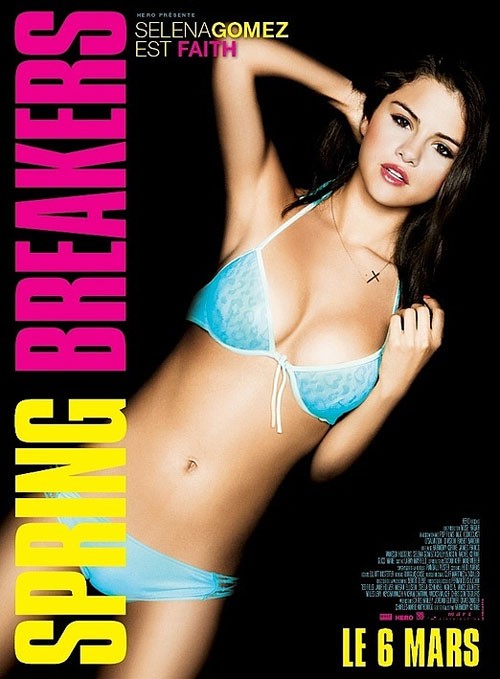 Selena Gomez, Vanessa Hudgens, Ashley Benson and the other girl (Rachel Korine) show their sexy curves in colorful bikinis on the new French posters for Spring Breakers, opening March 22 (March 6 in France).

If the trailer is any indication, the four girls wear skimpy bikinis throughout the entire film. There hasn't been a movie with this much eye-candy since Jessica Alba left very little to the imagination in 2005's Into the Blue.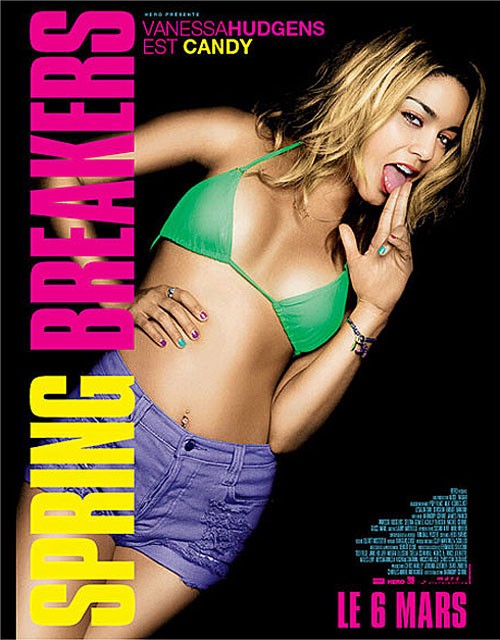 The lovely ladies star as college friends left behind while all the other students leave campus and head off to spring break. The gilrs can't afford to go along, so they decide to rob a diner to fund their own trip.

Unfortunately things don't go so well afterward as the four are arrested on drug charges after their vacation rental gets raided. But drug dealer Alien (James Franco) comes to the rescue, bailing them out and dragging them deeper into a world of crime.