Selena Gomez Flaunts Her Sexy Curves In A Blue Bikini For French 'Spring Breakers' Character Posters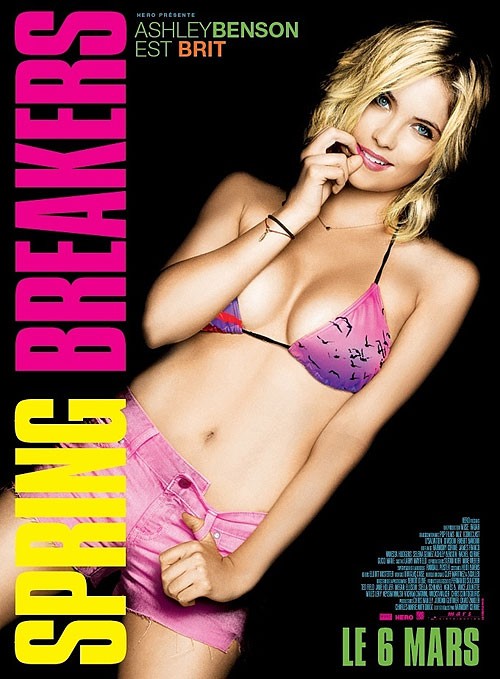 One thing that's sure to cause a bit of controversy when the film's reviews start coming out is when Benson's character Brit says, "pretend like it's a video game" while the girls are planning their robbery.
Check out the U.S. posters here.
Watch the trailer below...