Selena Gomez Flaunts Her Sexy Abs In Toronto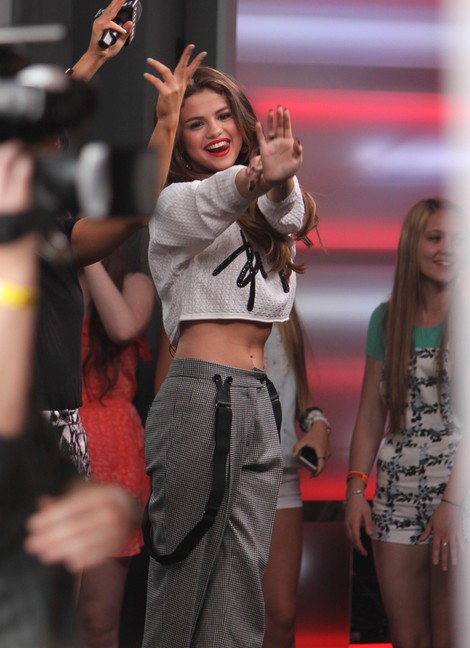 A large crowd of fans greeted Selena Gomez when she stopped by MuchMusic to co-host "NewMusicLive" in Toronto, Canada, on Thursday. The singer/actress, 20, showed off her toned abs in a belly baring white sweater and tweed pants with suspenders.
During the Billboard Awards on May 19, Gomez stopped backstage to give on-again, off-again boyfriend Justin Bieber a kiss. Video cameras caught her pal Taylor Swift looking disgusted and turning her head away and sticking her tongue out after witnessing the PDA.
The "Spring Breakers" actress was named Most Popular Actor at the Social Star Awards in Singapore last week. Later this summer she stars in "Getaway" about an ex-race car driver who must drive a stolen muscle car and follow the orders of a mysterious man to save his kidnapped wife.
Check out more sexy shots of Selena...