Selena Gomez Falls Off Stage While Performing In Virginia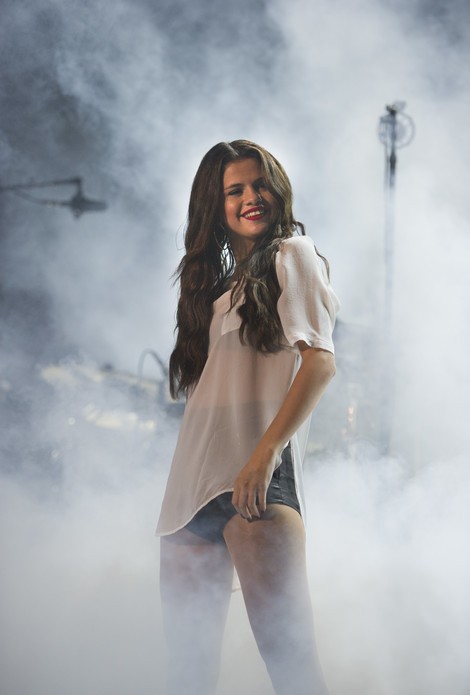 Selena Gomez fell off the stage while perfoming in concert in Fairfax, Va., last week. The singer was doing her usual energetic show, which includes jumping up and down, when she slipped off the stage.

She was singing "Slow Down" during her "Stars Dance" tour when she tumbled on to a lower platform, landing on her knee. Showing she's a true professional, Gomez quickly recovered, high fived a few fans and got back on her feet.

Gomez didn't appear to sustain any injuries in the fall.

She's not the only high-profile performer to fall during a concert. Beyonce and Madonna have also had their share of stumbles.
Check out the fall here around the 3 minute 24 second mark.