Selena Gomez Drunk After Golden Globes?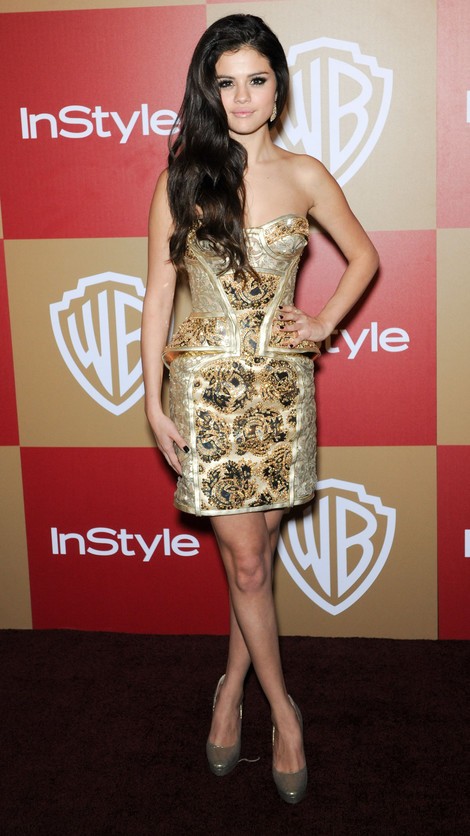 A slurred interview has started the rumor that young star Selena Gomez partied it up during the Golden Globes and had a few alcoholic drinks.
The 20 year-old commented on Jennifer Lawrence and her win for Best Actress in a Musical or Comedy, and her thoughts were scattered, at best. 
In the interview she says, "There was such incredible parts of... of the entire show. But for me, as an actress... like seeing Jennifer Lawrence after all she's been through, even being part of an incredible fan... franchise... seeing her accept the speech was incredible. It was a good moment for me. I don't even know her, but I think she's so cool and I think she deserved it."
Selena Gomez isn't exactly known as a bad girl - for her naughty role in Spring Breakers she had to be taught how to smoke. "This was definitely a stretch. I mean, I'd never smoked a cigarette before in my entire life. It was really funny - they had to show me how to do it."
Still, it appears she joined the long list of celebs that enjoy themselves a little too much... check out the video below.