Selena Gomez Debuts New Look At 'Hotel Transylvania' Event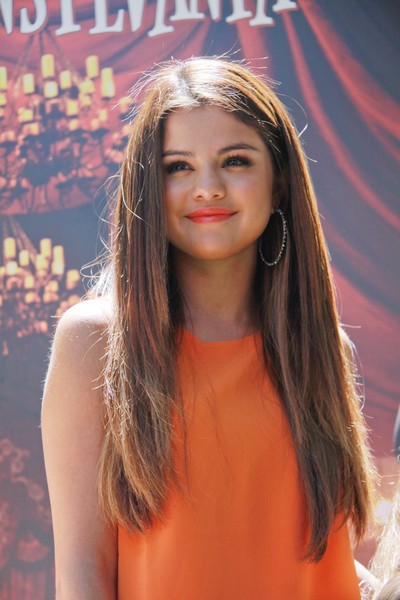 Yesterday Selena Gomez showed off her new sleek auburn hairdo at a promotional event celebrating the 118th Birthday of her character Mavis from "Hotel Transylvania." The Texas native's hair is naturally dark brown.
The singer/actress looked youthful in a bright orange sleeveless blouse, ripped jeans, and grey suede boots. She also wore large hoop earrings and colorful bracelets.
We wonder what her boyfriend Justin Bieber thinks about her new look?
Gomez's upcoming animated film centers on a hotel where monsters such as Dracula (Adam Sandler), the Invisible Man (David Spade), Frankenstein (Kevin James), and his bride (Fran Drescher) go to relax. Gomez plays Dracula's teenage daughter Mavis. The film hits theaters in September.
Check out more photos of Selena's look...