Selena Gomez, Courteney Cox & Tons Of Stars Mingle At Joel Silver's Memorial Day Beach Party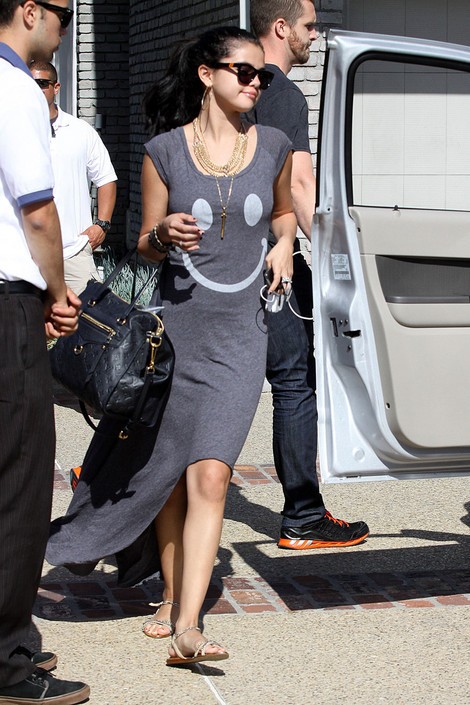 Apparently producer Joel Silver's Memorial Day party in Malibu, Calif., was the place to be on Sunday. Stars including teen sensation Selena Gomez, venerable actor Robert Downey Jr., and songstress Barbra Streisand soaked up the sun and mingled with each other on the beachfront property.
Selena showed up without her boyfriend Justin Bieber, who is wanted for questioning by L.A. police over an alleged scuffle with a photographer over the weekend. Selena wore a wore a cheerful smiley face gray dress.
"Twilight" star Ashley Greene attended in a bright red summer gown, while "Glee" star Dianna Agron was photographed dipping her toes in the ocean.
See more photos of the stars...