'Seinfeld' Cast Reunites For Fake 'Comedians In Cars Getting Coffee'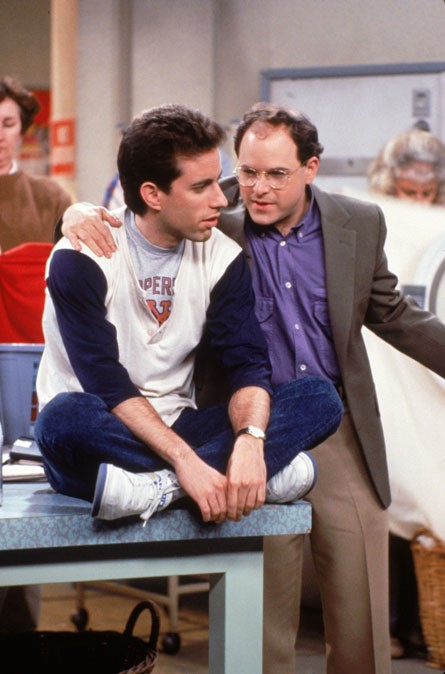 Jerry Seinfeld told a little white lie when he said earlier this week when he said the upcoming Seinfeld reunion wouldn't have anything to do with his web series Comedians in Cars Getting Coffee.
Before the Super Bowl halftime show, FOX teased an episode of the show featuring Jerry and George Costanza (Jason Alexander) heading to the famous Tom's Restaurant in a 1970s AMC Pacer to grab a cup of coffee during the break in the big game.
During the spot, the two guys argue over why they weren't invited to the best Super Bowl party. Jerry blames George for his "over-cheering" at the last Super Bowl party and then using the master bedroom's bathroom.
After George tells Jerry to go the party for the second half of the game, Newman drops by to be a thorn in Jerry's side.
Senfield said in a statement yesterday, "Fox approached Larry [David] and me about doing some kind of 'Seinfeld' reunion for the halftime broadcast because of the New York connection. So we thought throwing Jerry, George and Newman into a 'Comedians in Cars Getting Coffee' was a fun way to do it. Larry and I wrote the script in one sitting, just like old times, and working with him, Jason and Wayne [Knight] was a total blast, as it always was."
You can watch the full episode on the series' official website.