Seen 'Star Trek: Into Darkness' & Need More Kirk and Spock in Your Life? 3 Suggestions To Keep Living The Prime Directive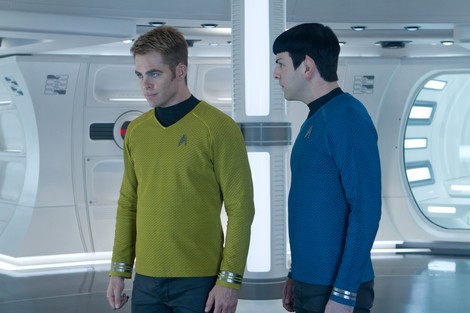 If you finally had a chance to see Star Trek: Into Darkness this past week and are going through Kirk/Spock withdrawal, we've rounded up three things to keep you occupied until it's either out on Blu-Ray or you're already lining up for the inevitable third film.
1) Play Star Trek the Videogame.
 Ever imagine Kirk/Spock as a co-op team that could be played in videogames? Yeah me either. And yet, the videogame that came out last month works… some of the time. The enemy Gorn you fight are repetitive and the storyline, taking place after the 2009 film, definitely needs some work, but with the entire assembled cast providing voices (Chris Pine, Zachary Quinto, John Cho, Simon Pegg, Zoe Saldana, Karl Urban and Anton Yelchin) and a pumping soundtrack filling your speakers, you might enjoy this game if you're a true Star Trek fan.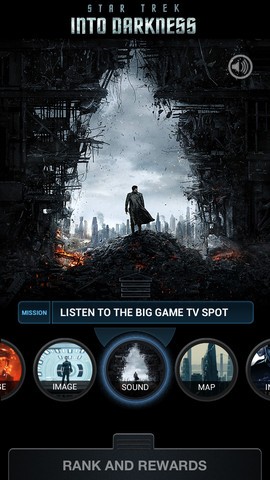 2) Download the official app.
If you download the official app from the iTunes App Store, you can unlock exclusive content and win prizes by participating in trivia, polls, finding actual Star Trek content in the real world and more. One of the top prizes? A Star Trek uniform you can wear to conventions or Halloween this fall. Maybe you can even win it in time to wear to your fourth or fifth screening of the new film.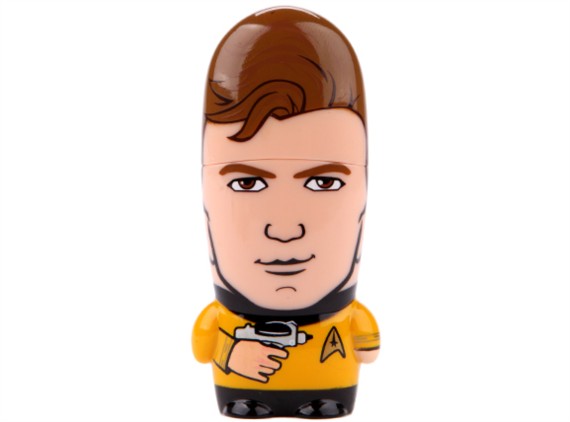 3) Make up your own Star Trek stories with MIMOBOT USB flash drives.
Have a TV show or movie you obsess over? It's probably even money that Mimoco makes a character from that property into a USB flash drive. Their Star Trek drives are especially nice—especially if you're a Shatner and Nemoy die-hard. Available in a variety of sizes all the way up to 128GB you can collect a bunch and make up your own stories just like you would with action figures.