Seemingly Overnight, Chloe Moretz Is 15 & Gorgeous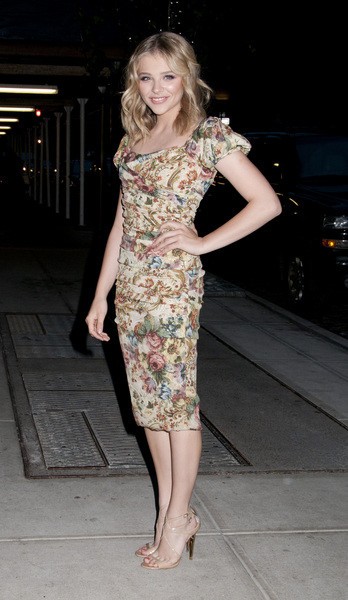 You may know Chloe Moretz as the purple haired Hit Girl in "Kick Ass" or the sweet Isabelle in "Hugo." The teen star, who turned 15 in February, showed up to the "Hick" New York City screening last night wearing a simple floral dress and strappy heels. If we didn't know better, we'd think she was older than her age!
In "Hick," Chloe plays a young Nebraska girl who runs away from home and learns that life on the road has its fair share of danger. Blake Lively and Alec Baldwin also star.
Chloe also stars in "Dark Shadows" (May 11) opposite Johnny Depp. She's currently filming the remake of Stephen King's "Carrie."
The actress is obviously talented because she's landing all these projects at such a young age. Is she the next Dakota Fanning? We predict she will have a successful Hollywood career.
See more photos of Chloe...