Seeing Double: Sigourney Weaver & Jamie Lee Curtis Wear The Same Dress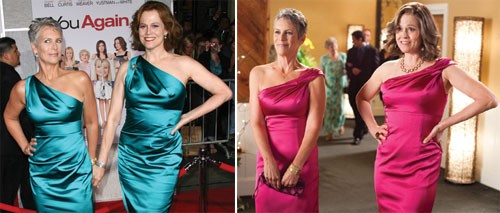 Jamie Lee Curtis & Sigourney Weaver had a bit of fun at the "You Again" premiere in Los Angeles yesterday by wearing the same dress - mimicking a scene from the film.
The actresses, who play former high school rivals in the film, thought it would be funny to wear the same David Meister dress to the Hollywood screening - and then pretended to be mad about each other's choice.
Weaver raged, "I am so furious... Heads are gonna roll."
And Curtis added, "I knew we were both going to wear David Meister... but he didn't tell me she was gonna do it."
A high-powered PR professional discovers that her brother is about to marry the woman who made her high school life a living hell in this comedy starring Kristen Bell and Odette Yustman. Back in her teens, Marni (Bell) was a little awkward. These days she's a successful career woman, but the memories of being tormented by popular cheerleader Joanna (Yustman) still make her break into a cold sweat.

Flying home for her brother's Will's wedding, Marni realizes to her horror that she will soon be sister-in-law to the pompon-wielding mean girl who once humiliated her in front of the entire student body. And apparently her nemesis learned from the best, because back when Marni's mom (Jamie Lee Curtis) was in high school, Joanna's mom (Sigourney Weaver) served up the same kind of treatment.

Now that they're about to become family, Marni and her mom do their best to let bygones be bygones. But old grudges die hard, and by the time the wedding bells chime, these old foes will already have some saucy stories to share with their grandchildren.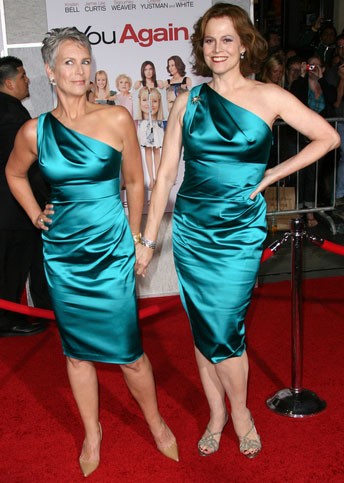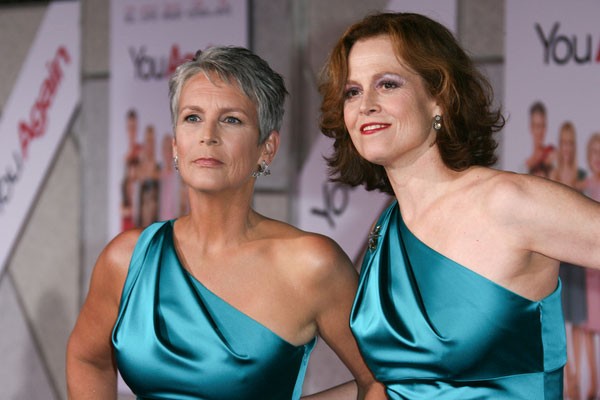 Click for more great Sigourney Weaver pictures: