See The First Image From Relativity Media's Snow White Film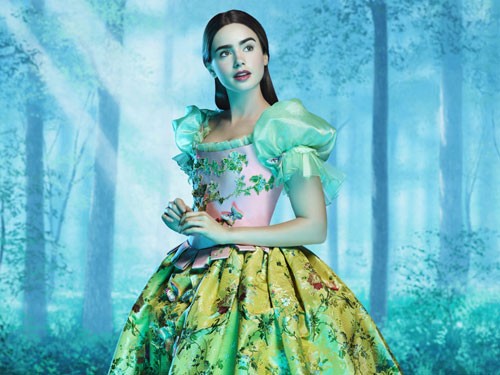 With two dueling Snow White films in the works, Relativity Media has released the first preview image of its untitled film.
Filmmaker Tarsem Singh heads into fairytale territory with an adaptation of the tale of Snow White, starring Lily Collins (daughter of famous musician Phil).  She will star opposite Julia Roberts, who will play the Evil Queen. The film will hit theaters March 16, 2012.
Universal Pictures is also tackling the fairytale with "Snow White and the Huntsman." Kristen Stewart plays the fair maiden who has to escape from her fantasy land's Evil Queen (Charlize Theron) with the help of the dashing huntsman who was once ordered to kill her. It's set for a June 1, 2012, release.