See Seth Rogen's Hilarious Spoof Of Kim Kardashian's Vogue Cover!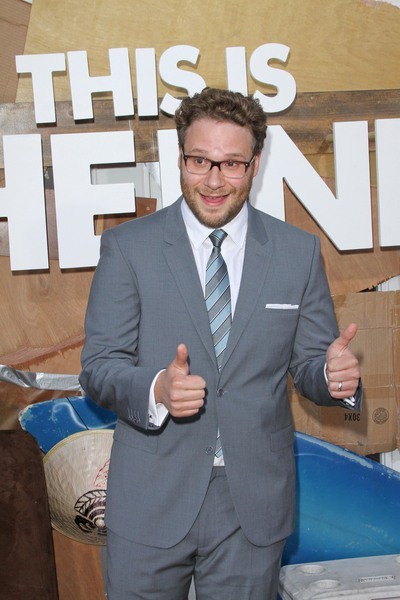 Seth Rogen is known for mocking his fellow celebrities, and his latest target is Kim Kardashian.
The reality star landed a coveted spot on the cover of the April issue of Vogue (where she's being embraced by rapper fiance Kanye West), and Rogen put his own twist on the picture.
"It had to be done," Rogen tweeted early Saturday morning. The funnyman photoshopped his head on Kardashian's body and put his buddy James Franco's mug on West's body.
This isn't the first time Rogen has taken a shot at the famous couple. Last fall he poked fun of the pair after they appeared in the music video "Bound 2."
In the video, Kardashian poses topless in silhouette for scenes showing the lovers riding through a desert landscape on a motorcycle.

Rogen and Franco recreated the video, with Franco taking on the rapper's role and Rogen playing his lover, kissing and cuddling his "Pineapple Express" co-star and reclining topless on the seat of a chopper.