See Lindsay Lohan As Elizabeth Taylor In First Official 'Liz & Dick' Photo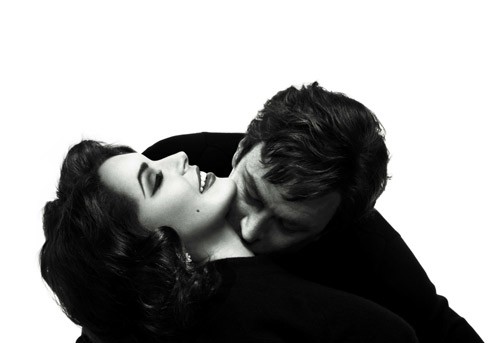 Lifetime just released an official screenshot of Lindsay Lohan and Grant Bowler playing Elizabeth Taylor and Richard Burton in the made-for-television movie "Liz & Dick."
We have to admit, the angle of the photograph definitely makes Lindsay look quite a bit like Liz.
Yesterday Lohan started shooting scenes for the biopic but it wasn't without a little trouble. While filming on a yacht, Lohan had a nipple slip during a fight scene.
Last month, Lifetime exec Nancy Dubuc explained how Lohan was perfect for the role. She told Access Hollywood, "Obviously, audiences love her and… she's clearly going to drive a lot of viewers to this movie and so, of course, we want to be able to give her that platform and we're thrilled that we can."
Fans and foes have weighed in about the casting, and it will be up to the viewers to decide whether she pulls it off. The film's release date has not yet been set.