See If You Can Spot Katie Price's iPod Shuffle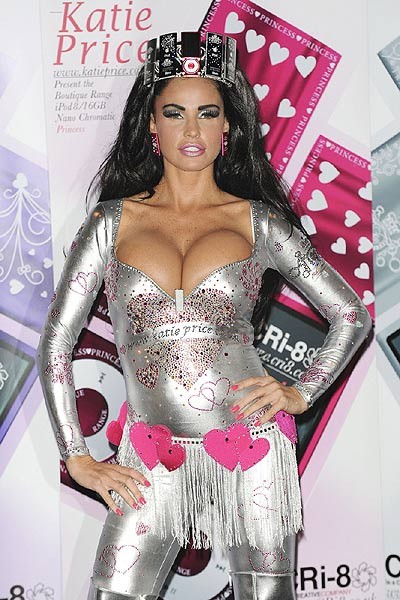 Katie Price wore an odd alien-like metallic costume to promote her new boutique iPod range in London today. Check out her iPod tiara. WTF?

The big busted model donned a silver catsuit as she posed with her customized iPods in pink, purple, black and silver.

In a recent interview with The Guardian, Katie described herself as an "ugly fat woman" in bed, meaning that sexy women can be lazy lovers but she pulls out all the stops when it comes to pleasing men.

She added, "I'm worse than an animal. I'm an extremist in bed."
(click pic for next)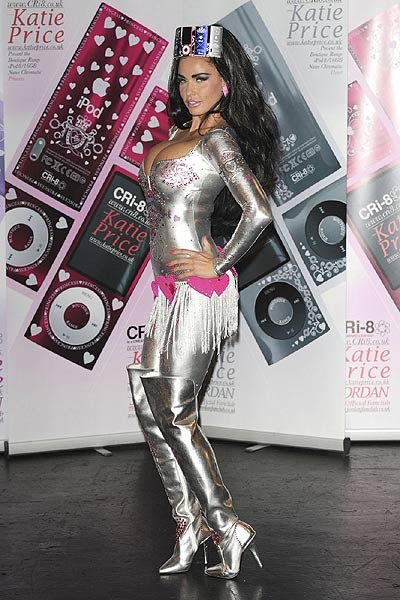 Want more Katie Price? Check these out too:

-Katie Price In Thigh Highs And A See Through Dress
-Katie Price Uses Her Body To Sell Her New Boob - Er, Book (With Video)
-Katie Price's Boobs Are Getting Married Again
-Cleavage Battle: Katie Price Vs. Audrina Patridge - Whose Bust Is Better?


Click the pics for larger images:
- Click here for more Katie Price pictures! -