Security Protects Jennifer Lopez After Gunshots Are Fired Nearby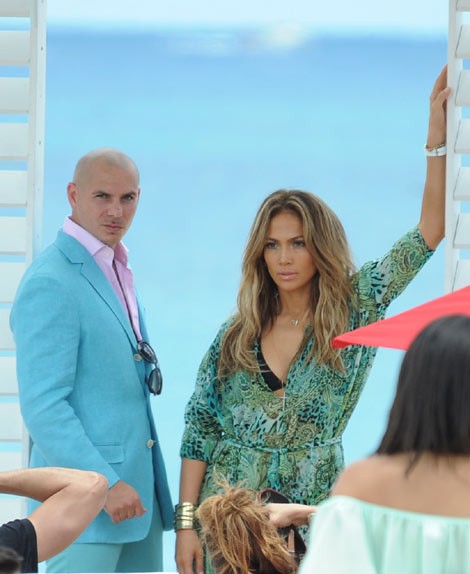 While working on a new music video in Florida on Sunday, Jennifer Lopez was whisked to safety after a series of gunshots were fired nearby.

"Entertainment Tonight" reporter Rob Marciano was interviewing the singer/actress at Fort Lauderdale Beach Park when they heard the gunfire.
A security team immediately escorted the star into her vehicle before local police arrived to investiage.
Lopez was in the middle of filming the promo for her song "Live It Up" with rapper Pitbull.
Shortly afterwards, Marciano wrote on Twitter: "BREAKING: Gunshots fired on Fort Lauderdale Beach DURING my JLo interview. No kidding. Security scrambled her away... Can hear & see ambulances converging 400 yards down the street... Police confirming: 'shots fired. no one hit.' Whew."
Fort Lauderdale Police Department spokeswoman Detective DeAnna Greenlaw issued a statement saying officers attempted to investigate the incident, but there appeared to be no evidence of a shooting, no witnesses and no injuries.
It was an exciting day on the video set. Lopez, 43, showed off her amazing figure in a black string bikini topped with a green, animal-print caftan. She also wore a peach, one-piece swimsuit. See all the photos HERE!