SeaWorld Fires Back At Tommy Lee's Torture Claims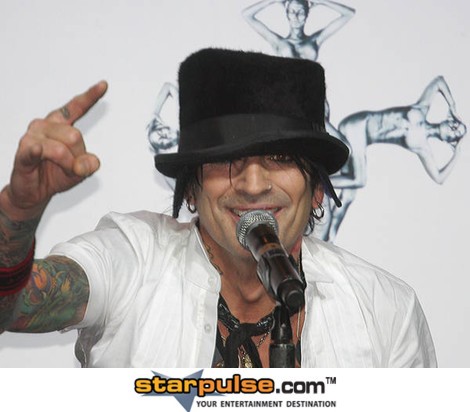 Marine experts at San Diego, California's SeaWorld theme park have fired back at allegations they are torturing killer whales with Motley Crue tunes during Shamu Rocks shows.

Drummer Tommy Lee joined forces with officials from People for the Ethical Treatment of Animals (PETA) last week and sent a letter to SeaWorld bosses asking them to stop blaring music during the shows and urging them to cease playing his band's tracks.

However, SeaWorld representative Fred Jacobs insists the animal rights organization and Lee have their facts all wrong about the "effect of music on SeaWorld's killer whales," adding, "We have never played a Motley Crue song in any Shamu show, nor will we."

And the expert tells Blabbermouth.net, "I can assure you the volume of music played during parts of our killer whale shows poses no risk at all to our animals."

The response doesn't sit well with Lee, who has fired off another letter to SeaWorld bosses, claiming his information is backed up by "science from the UN (United Nations) wildlife panel and an NRDC (Natural Resources Defense Council) study on how loud noises are tortuous to marine mammals, especially captive ones."

He writes, "SeaWorld won't address the issue of noise torture because you can't defend it."

But he's pleased about one thing: "I'm glad to know Shamu Rocks doesn't feature any Motley Crue music; PETA members are now monitoring the sad shows to see which bands are featured so that those bands can learn about this issue too."