Seattle Police Not Reopening Investigation Of Kurt Cobain's Death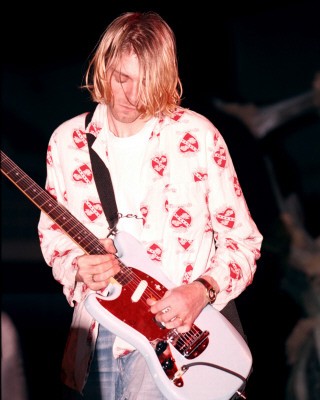 Contrary to numerous internet reports, police in Seattle, Washington have not reopened the investigation into the death of late Nirvana singer Kurt Cobain.

Mike Ciesenski, a cold-case detective with the Seattle P.D., recently pulled Cobain's file to brush up on the details because of increasing press interest as the 20th anniversary of the star's death approaches. Ciesenski discovered four rolls of undeveloped film in the file and had it developed, prompting the rumors that the investigation was being reopened.

Renee Witt, a spokesperson for the department, cleared things up on Thursday, saying, "[Ciesenski] dug up the files and had another look and there was nothing new."

According to CNN, Witt also said, "Mr. Cobain is still deceased and the case is still a suicide. We did not reopen the case."

Cobain was found dead of a self-inflicted gunshot wound to the head in his Seattle home on April 8, 1994. Police plan on releasing some of the new photos and holding a press conference to answer any questions early next month.