Season Finales: The Good And The Bad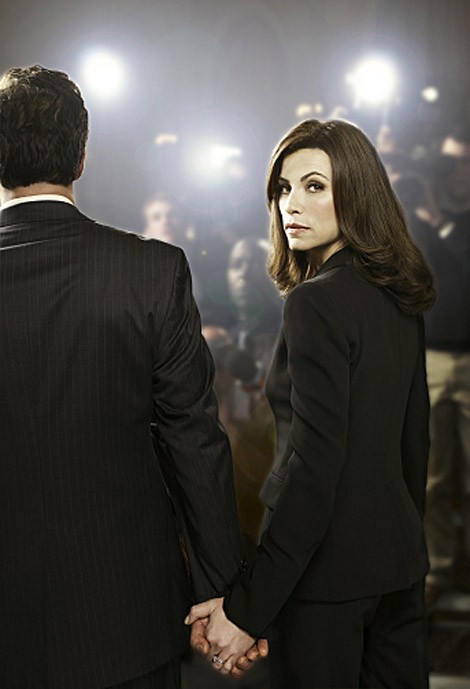 Another television season has come and gone with the usual blitzkrieg of shocking deaths, double-crosses, surprise pregnancies, and aggravating cliffhangers.  It was a varied batch of season finales: some were amazing; others were lackluster; and a few finales left me counting the jumping sharks.  I can't watch every finale, but here's a sampling of the awesomely good and the appallingly bad.
Let's break it down.
The Good:
"The Good Wife" CBS

Julianna Margulies is fantastic as Alicia Florrick, the scorned wife trying to rebuild her life after her husband's famed infidelities.  The second season has managed to eclipse the brilliance of the first by delving into the characters' personal and professional agendas, like the mysterious femme fatale, Kalinda Sharma (Emmy-winner Archie Panjabi) and more importantly, Peter Florrick (Chris Noth) as the redeemed and newly-elected State's Attorney.  The entire season has built up to unveiling the secret connection between Kalinda and Peter, and when the bomb dropped that they too had slept together years earlier, it was the last straw for Alicia.  It was so cathartic to finally watch Alicia unleash years of anger. 
The highlight of the episode and the loveliest moment of television I've seen in a very long time was when Alicia and Will (Josh Charles'), the man who has loved her since college, decided to create their own "good timing."  Society believes that settling down with a spouse and a job is the end of all adventure; "The Good Wife" brilliantly disagrees. There was nothing more seductive or more lurid than Alicia and Will surmounting life's obstacles to unite in a pricey presidential suite of a hotel.  September is months away, but I'm content just imagining the sexy fun had behind closed doors.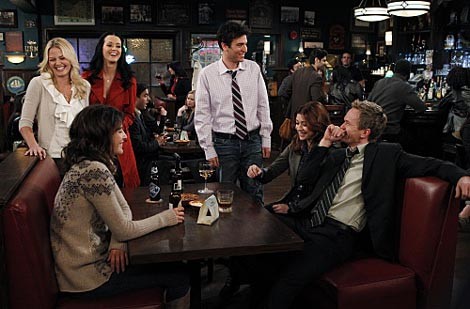 "How I Met Your Mother" CBS

The writers were shrewd enough to notice that the last season of my favorite sitcom was terrible.  "How I Met Your Mother" rebounded by returning to its romantic story-telling roots.  The premise—a father in the year 2030 explaining to his children how he met their mother—makes for fantastic character development.  While he is six years into the most complex story of all time with no sign of the mother, I really don't care.  The journey is the story.
Barney, played by the painfully funny Neil Patrick Harris, has changed the most this season, hilariously and poignantly transitioning from suit-clad ladies' man to groom.  Who is the lucky lady?  Is it Robin?  Nora?  A random stripper?  They're not telling.  We do know that Barney's nuptials that take places sometime in the indefinite future is where hopeless romantic Ted Mosby (Josh Radnor) meets the mother of his children. 
Married couple Marshall and Lily (the equally awesome Jason Segel and Alyson Hannigan) have endured far too much this season.  Marshall's father died and he struggled not only with the ensuing grief, but an identity crisis.  Just when Marshall couldn't take anymore, karma (and May sweeps) came knocking with much-deserved good news in the form of a baby.  Yes, it was obvious that Lily was actually pregnant and not suffering from food poisoning, but the payoff was a beautiful turning point for the couple, and the perfect end to a truly stellar season.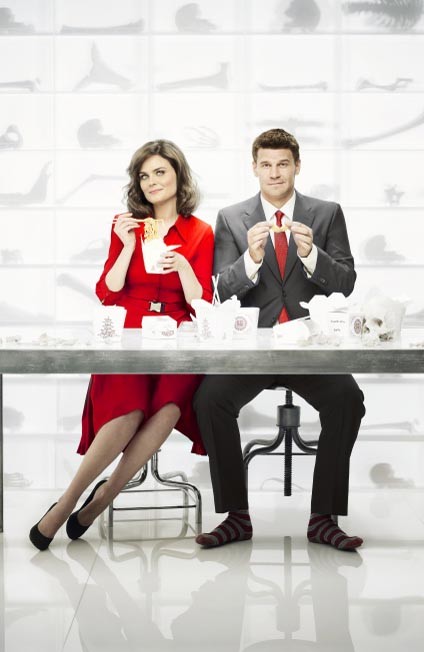 The Bad:

"Bones" FOX

"Bones," FOX's quirky procedural about the murder-solving partnership between Dr. Temperance "Bones" Brennan (Emily Deschanel), a forensic anthropologist, and Special Agent Seeley Booth (David Boreanaz) began as a touching, off-the-cuff show that was less about the gag-inducing murders and more about the chemistry between Bones and Booth.  After six aggravating seasons of sexual tension and a shark-jumping, and a post-brain surgery coma-dream that launched the characters into an alternate reality, "Bones" has backslid into a painful plane where the characters are clunky caricatures of the fleshed out people they used to be. 
In the finale, which boasted snooze-inducing murder in a bowling alley and the birth of Angela and Hodgin's baby, Bones told Booth she was pregnant (this is the set-up for Deschanel's real life pregnancy).  Although I'm glad that "Bones" is going where "Private Practice" and "Will and Grace" wouldn't with the baby storyline, but I'm also angry that after investing six years into this show, the writers made the idiotic decision to have Booth and Bones finally hook up off-screen.  Fans got no flashes of sinewy muscles rippling, no passionate kisses against a wall or in the rain, just an all-too-brief moment of Booth consoling a crying Bones in bed after a colleague was killed.  While idea of the socially-inept Bones as a parent is enticing, I'm not sure if I'll be back next season.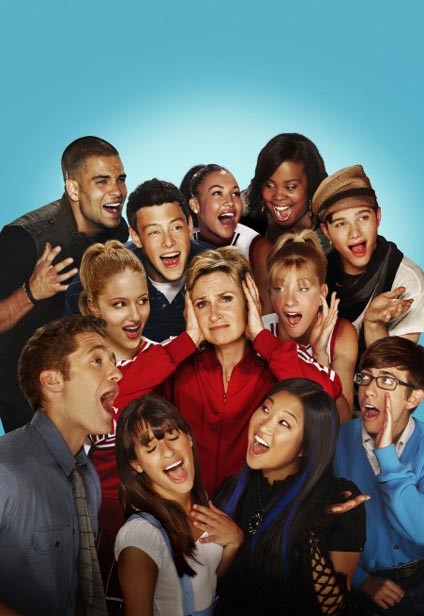 "Glee" FOX
The uneven second season of the showtunes-loving confection, "Glee" ended on the sourest of notes as New Directions headed to New York City to flirt with Broadway dreams and each other.  I love the pathologically ambitious Rachel Berry (Lea Michele), but I don't love her when she continues to lust after the popular quarterback, Finn Hudson (Cory Monteith), and hogs the spotlight when "Glee" has roughly 47 other characters and the much-hyped national competition to focus on.  The episode needed to be expanded to 90 minutes in order to completely tell all of its stories. 
Will Schuester (Matthew Morrison) proved to a horrible teacher as he left the entire crew of teenagers unsupervised to audition for his friend's Broadway show, only to belt out a song from Morrison's real self-titled album (shameless promotion alert!) and leave, because he loved his kids more.  What?!  Don't teachers in Ohio get summers off?  The decision wasn't a teacher sacrificing his dream for his students.  It was just foolish and cowardly.  I would have relished in Mr. Schu spending the summer on the Broadway stage only to return to his kids in the fall with tales to tell and more lessons to share.
Also, New Directions decided to sing another original song written the day before the competition.  Of course, they didn't even finish in the Top 10, and it wasn't blamed on their gross lack of preparation, but on Rachel and Finn's unplanned (romantic?) smooch in the middle of the performance. 
Fortunately, the finale boasted a few bits of awesomeness: Kurt and Rachel had breakfast at Tiffany's; Blaine confessed his love to Kurt; Sam and the perpetually-neglected Mercedes are dating; Quinn discovered that all of her hostility resided in her hair, and promptly hacked it off.  It wasn't enough to salvage the tragically Rachel-centric and Sue Sylvester-free finale, but it's enough to keep me singing the "Glee" until next season.
What was on your list of good and bad finales? Comment below.