Season 12 'Biggest Loser' John Rhode Lost 220 Pounds (See Photos!)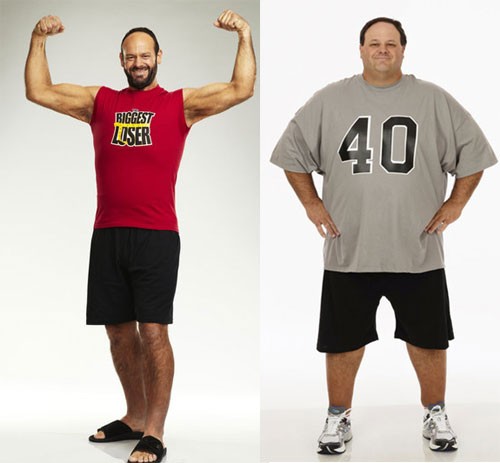 Last night NBC crowned its season 12 "Biggest Loser." Special education teacher and football coach John Rhode lost a staggering 220 pounds.  The 41-year-old from Mesa, Arizona, won $250,000 during the live finale.

Rhode began the season weighing 445 lbs. At the finale he weighed 225 lbs. and lost 49.44 percent of his body weight.

Runner up Antone Davis (Knoxville, Tennessee), a 44-year-old restaurant manager and former NFL player for the Philadelphia Eagles and Atlanta Falcons, began the show at 447 pounds and weighed 245 lbs. at the finale. He lost 202 pounds and 45.19 percent of his body weight.
Coming in third place was Ramon Medeiros, a 27-year-old tattoo artist from Florence, Colorado, who lost 154 lbs. and 43.38 percent of his body weight. He started the show at 355 lbs. and weighed 201 lbs. at finale.

The winner of this season's $100,000 "at home" prize among eliminated contestants went to 39-year-old Jennifer Rumple, a television producer from Alameda, California. She started the show at 330 lbs. and ended at 185 lbs. Jennifer lost 145 lbs. and 43.94 percent of her body weight.
CHECK OUT JOHN'S TRANSFORMATION ON THE FOLLOWING PAGES!