'Searching For Sugar Man's' Sixto Rodriguez Completes Comeback By Opening Montreux Jazz Festival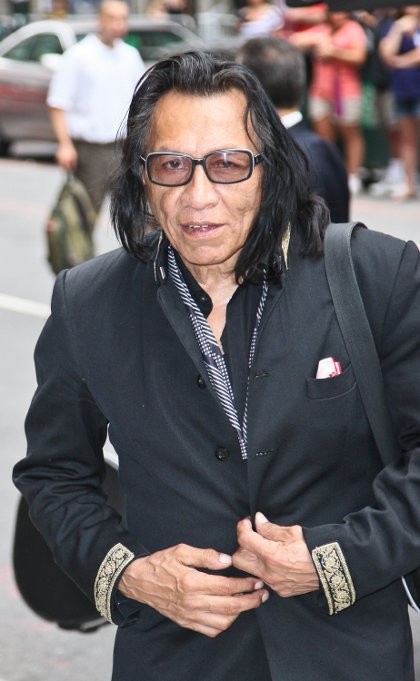 On Thursday, Searching For Sugar Man star Sixto Rodriguez sealed his comeback by opening the Montreux Jazz Festival in Switzerland.

The 2012 film, which charts two fans' quest to track down the forgotten folk star, catapulted the singer/songwriter into the spotlight and won the Academy Award for Best Documentary Feature in February.

After spending years in the music wilderness, Rodriguez is now riding high on his recent fame - he landed a spot at Britain's Glastonbury festival last weekend and now he has enjoyed the honor of opening the prestigious Montreux Jazz Festival.

Rodriguez played at the event on the shore of Lake Geneva, while other artists to perform on the festival's first day included Leonard Cohen and Lianne La Havas.

Sting and Prince are also booked to appear during the festival, which will conclude on July 21st with a concert held in honor of music legend Quincy Jones.